Mako - Elite Series Polycarbonate Windshield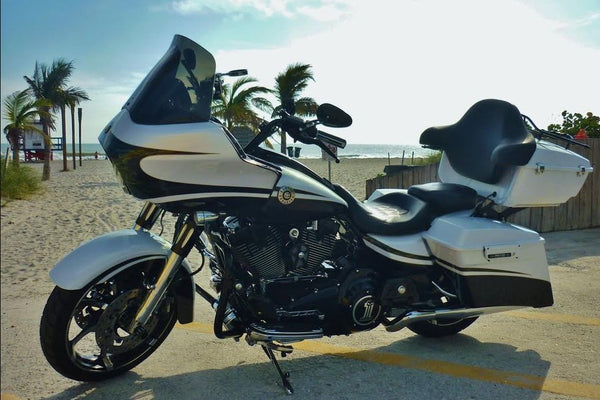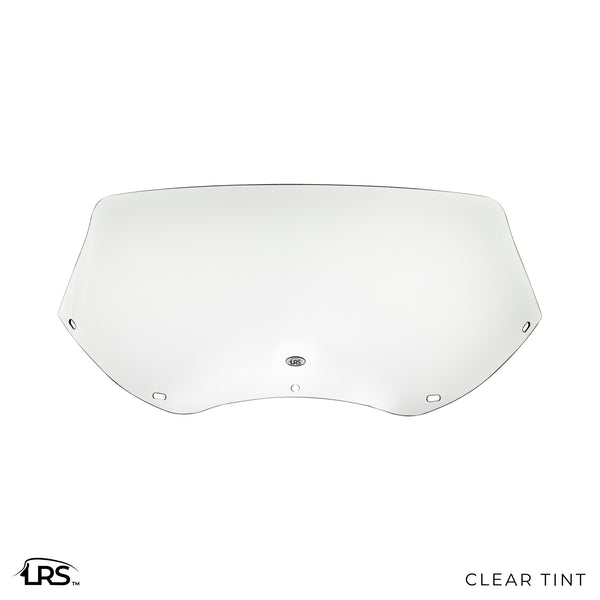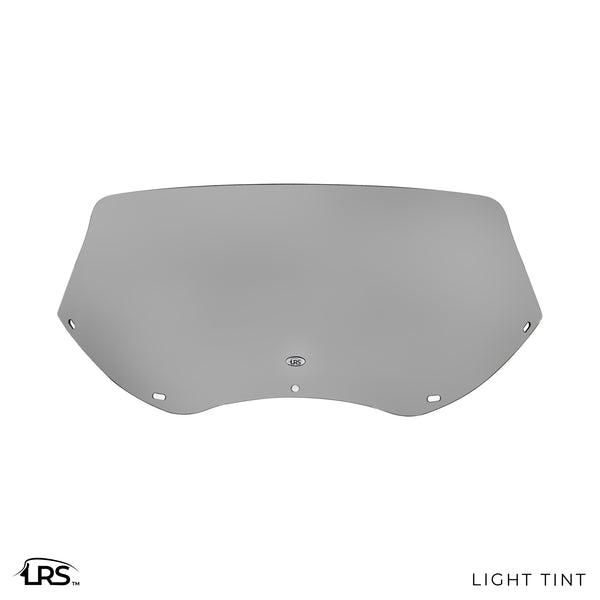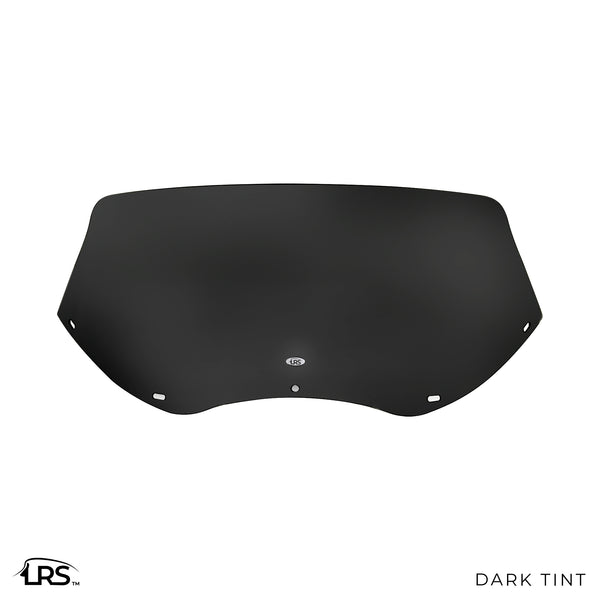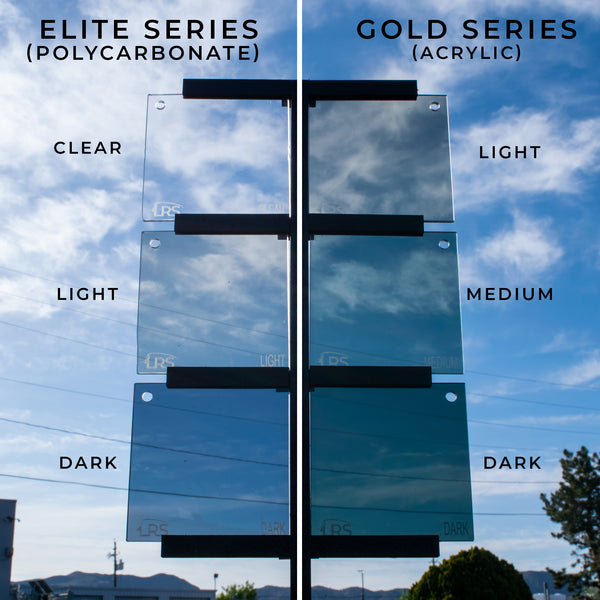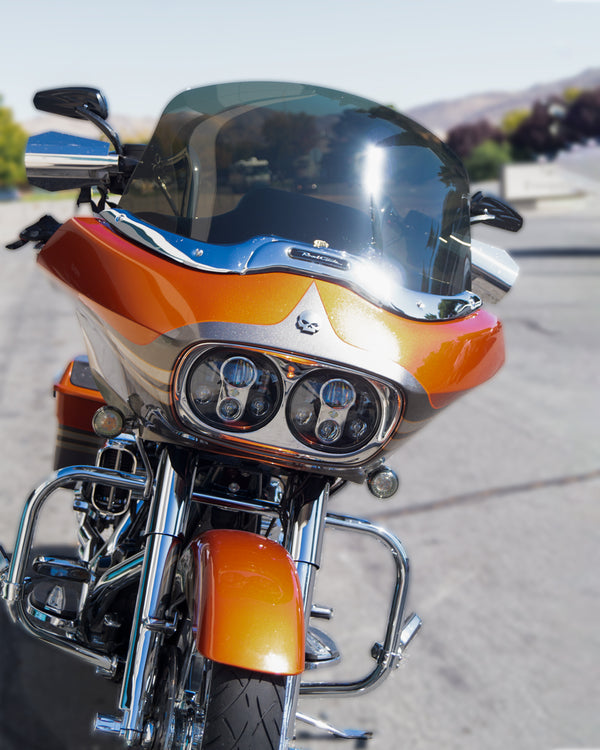 *This windshield fits a Harley-Davidson Road Glide 1998-2013*
The LRS™ Recurve "Mako" Windshield combines a sleek but fierce look with protection. This full-bodied windshield helps solve one of the most dreadful issues riders face on the road. The Wind. 

LRS™ Recurve Windshields are made from the highest optical grade acrylic and polycarbonate materials, allowing for a crystal clear look not only on the bike but for the rider's view as well.
Specs:
Width: 32.5"

Thickness: (.135")

Material: Polycarbonate (Polarized Sunglasses May Cause a Distortion if Wearing)

Recurve: Yes

Tints: Clear, Light, Dark

Sizes: 10", 12"

Fits: FLTR, FLTRSE, FLTRX, FLTRXS
Fitment:
The LRS™ Recurve "Mako" (Elite Series) windshield was specifically designed for Harley-Davidson Road Glide Models: 2013-Older.
You are able to distinguish if you have one of these earlier-year Road Glides by a middle mounting hole located on the bottom of the shield. (The 2015-Newer models do not have this mounting point)
Remember: LRS Recurve Windshields are made to be looked over, not through.
*All LRS™ Recurve Windshields are designed and made by Long Ride Shields® out of Sparks Nevada, USA*
LRS Mako
Recieved my windshield very quickly. Put it on and went for a short ride. This is the windshield that should come stock on the roadglide ultra. Does a way better job of blocking the wind for this 6 foot man. The windshield that was on the bike when I purchased it, wasn't gettong the job done. Wind and bugs hitting me just below my sunglasses. Causing my eyes to water. I don't have that happening now. Thank you for a superior product. This is my 3rd LRS and won't be my last.
Great product
I'm 6'2" and it works perfect. No more wind in my ears.
4th Mako
I have had 4 Mako shields on my bikes, and I love them! Great customer service and shipping was next business day!
LRS Review
This was the second shield I ordered from LRS. Had some trouble with my first order in 2018, but LRS was great to work with and corrected the situation. The second order I placed was for the MAKO shield. Shipping was fast and I was pleasantly surprised that the packaging was greatly enhanced compared to my first order. There were no blemishes on the shield at all. The Klock Werks shield that was on the bike when I bought it had to come off, way too much wind getting to me. Installation of the LRS MAKO shield was easy and has cut down the wind significantly. Like my first order, I was a little concerned that I ordered the correct size. It is difficult to get a true measurement while sitting on the bike and having someone try to measure, but I got lucky and the 12" shield was right on. Overall, very happy with my purchase and will continue to recommend LRS to anyone that will listen. Thank you.