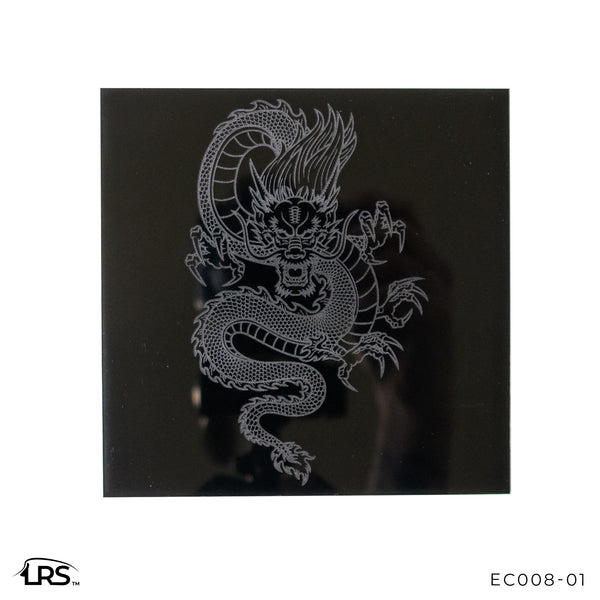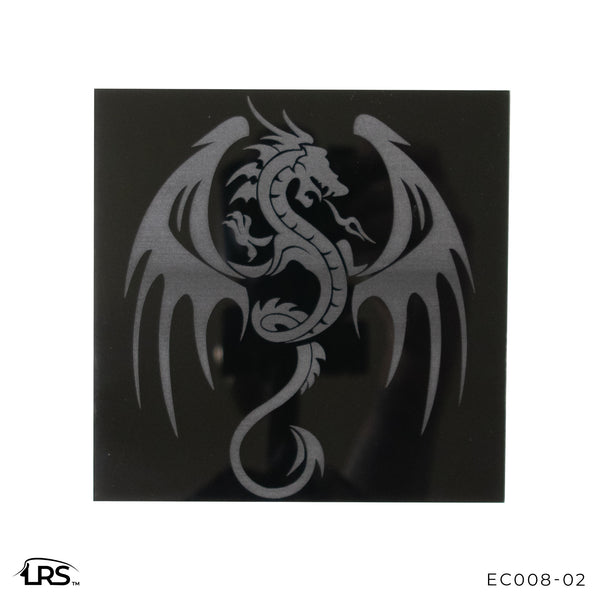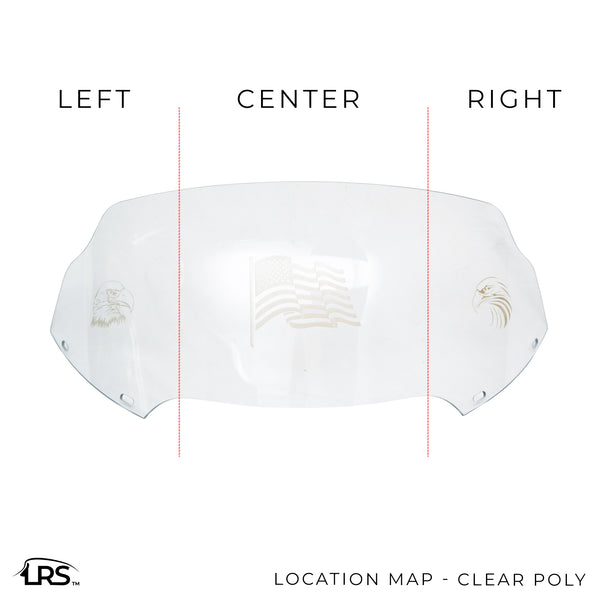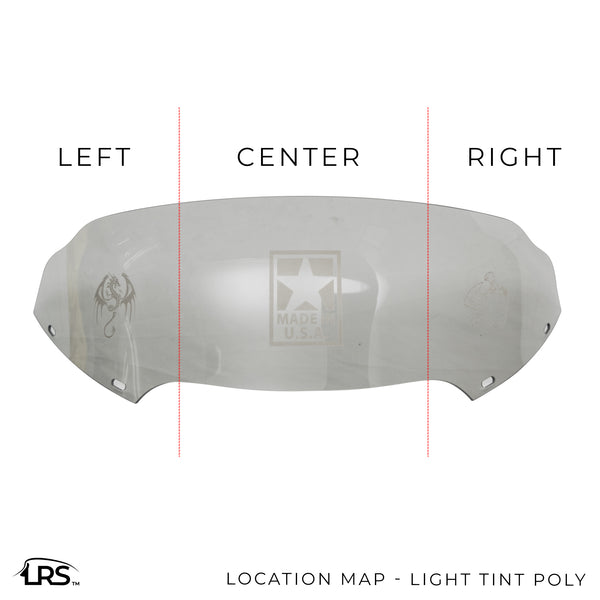 Etchings have returned! Check out our Dragon themed options. The sample images shown are etched onto dark tint acrylic material. We will etch onto any of our shields in your chosen location. 
DISCLAIMERS: Please read before you purchase any etching.
1) Etchings are sized 5" by 5" in the center position and 4" by 4" on the left or right positions. To request a larger or smaller etching, give us a call before you order and we'll get your sorted with the perfect fit.
2) Etching locations will be placed as if you were standing in front of your bike looking at the windshield. I.E. a LEFT etching will be place on the rider's RIGHT side.

3) Left and Right etching locations subject to size change depending on the size of the windshield purchased.
4) Etched windshields CAN NOT be Returned or Exchanged unless there is a material defect or the shield is damaged in shipping.
Questions? Comments? Need help ordering? Shoot us a ring! 775.331.3789