Edge-to-Edge Etching Grunge USA Flag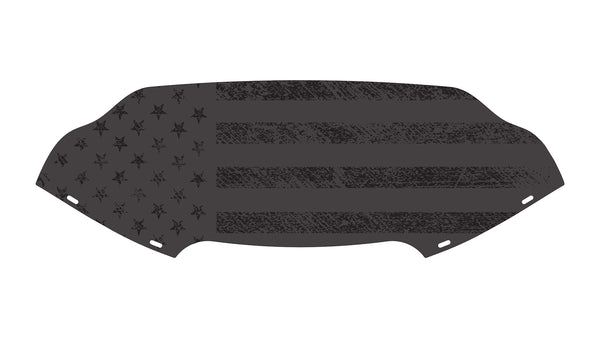 Etchings have returned! Check out our edge-to-edge grunge American flag etching. The sample images shown are etched onto dark tint material. We will etch onto any of our shields and on any tint. 
DISCLAIMERS: Please read before you purchase any etching.
1)This is an edge-to-edge etching and will cover the windshield entirely
2) Etching may impair visibility.  Our windshields are always intended to be looked over and not through. 
3) Etched windshields CAN NOT be Returned or Exchanged unless there is a material defect or the shield is damaged in shipping.
Questions? Comments? Need help ordering? Shoot us a ring! 775.331.3789