Ultra Zephyr - Gold Series Acrylic Shield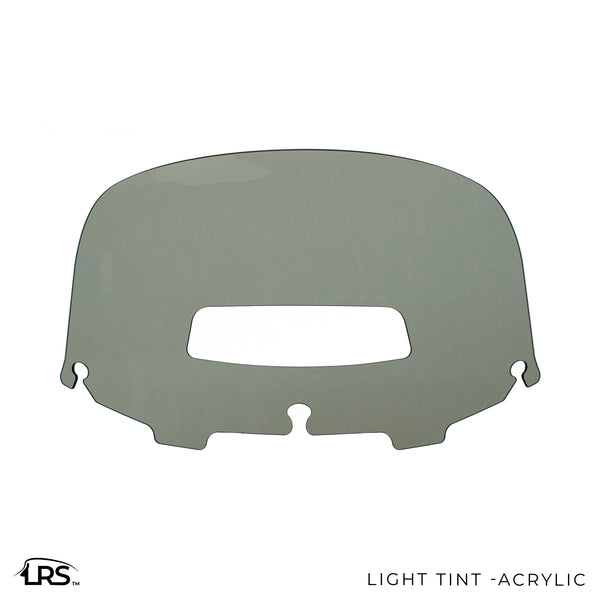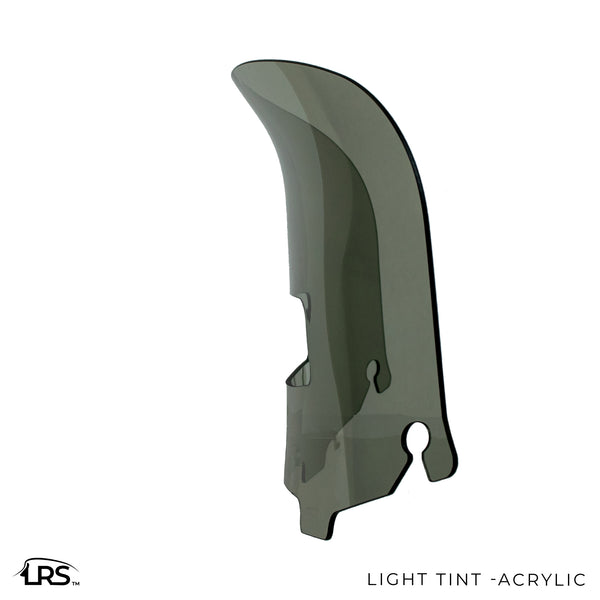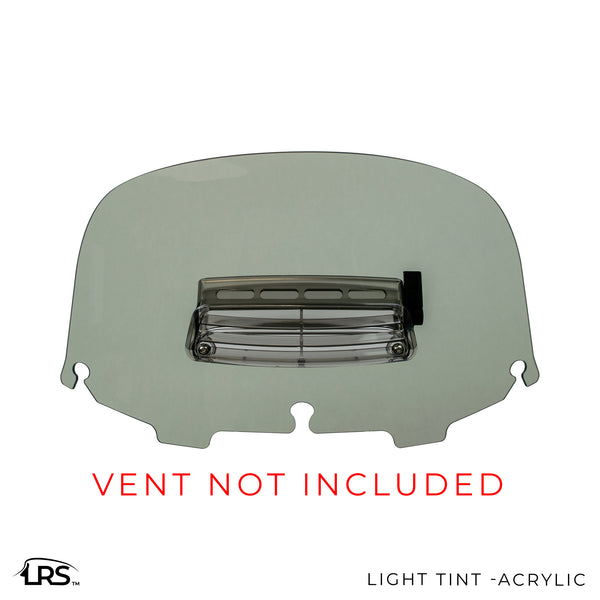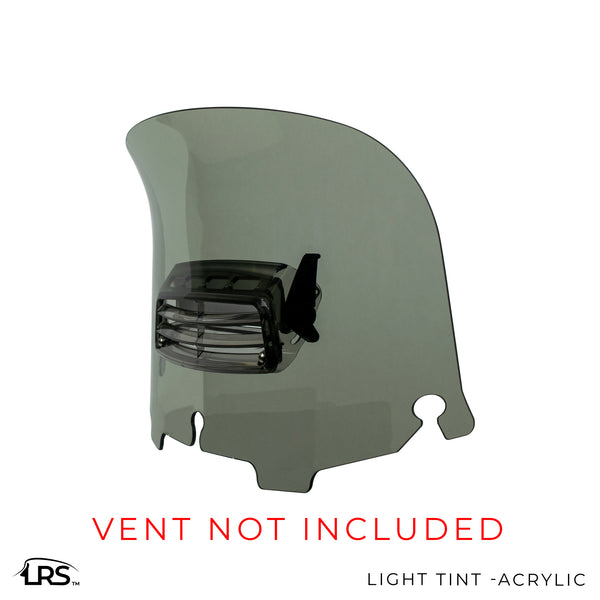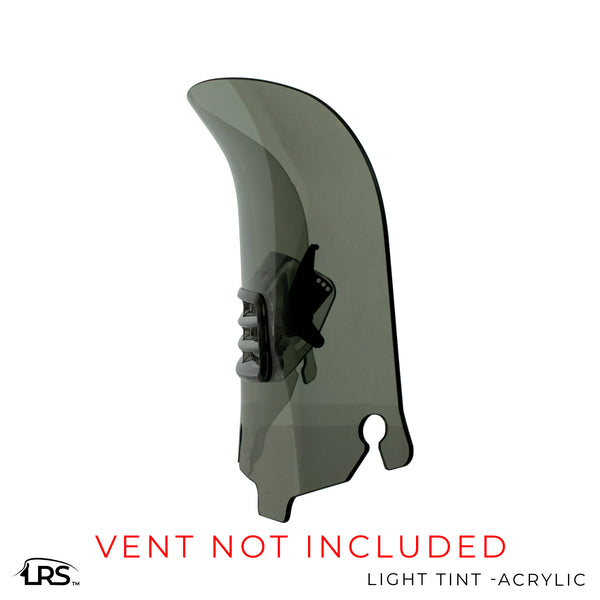 The "Ultra" is our flagship model recurve windshield. It is the one that started it all. It's a direct replacement for your stock shield with an added lip at the top to deflect air improving your ride quality and comfort. Now, we've added our "Zephyr" modification to this classic LRS™ masterpiece. Ever wonder why your 1996-2013 batwing doesn't have an adjustable vent? Yeah, we did too... Now you can add one. The benefit; being able to cancel backed up negative air pressure that accumulates do to the lack of airflow. LRS™ gives you more control of your flow! Swoop one today!
LRS Recurve Windshields are made from the highest optical grade acrylic and polycarbonate materials, allowing for a crystal clear look not only on the bike but for rider's view as well.
Specs:
Width: 22.5"

Thickness:  (.135")

Material - Impact Modified Acrylic

Recurve: Yes

Tints: Light, Medium, Dark

Sizes: 6", 8", 9", 10", 12"

Fits: FLHS, FLHT, FLHTC, FLHTCU, FLHTCUL, FLHX, FLHXSE, FLHTCUTG, FLHTK, FLHTKL, FLHXS, FLHXXX
Fitment:

The LRS Recurve "Ultra" Windshield is designed to fit Harley Davidson Models with a Batwing Fairing such as an Electra Glide, Street Glide, Ultra Classic and Limited, and the Tri-Glide Models. 
Other aftermarket fairings the "Ultra" will fit are Quadzilla, Hoppe, and Reckless. If you have an aftermarket fairing, double-check the year as over 90% of them are 1996-2013.
Please Note: When selecting your windshield, make sure to pick the correct "Year" of your motorcycle model.
Remember: LRS Recurve Windshields are made to be looked over, not though.
*All Windshields are designed and made by Long Ride Shields out of Sparks Nevada, USA.*
*All measurements are approximate. These may differ depending on material shrinkage when formed.*
Great product
This is my 6th windshield from LRS. Always as promised. Gave me sale price and didn't know about the sale. Honesty. Highly recommend.