Stingray - Gold Series Acrylic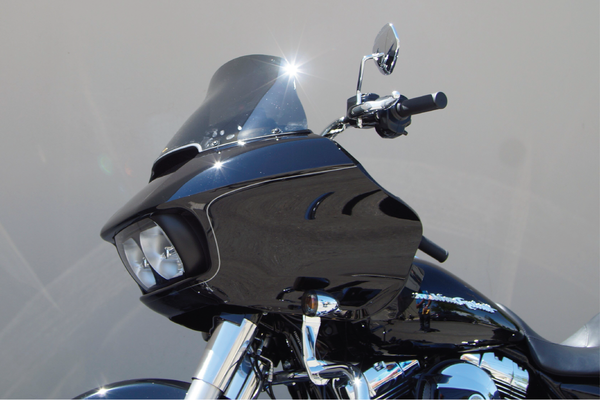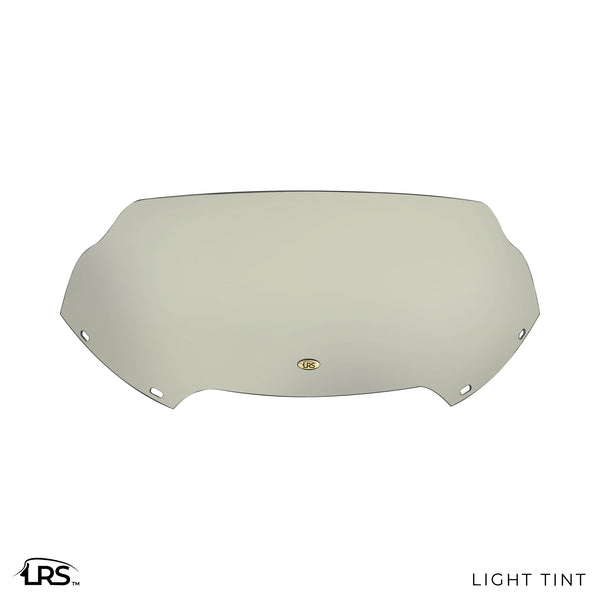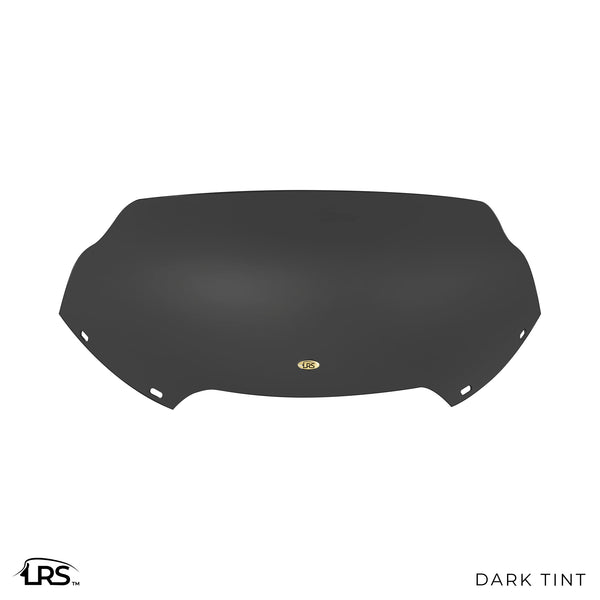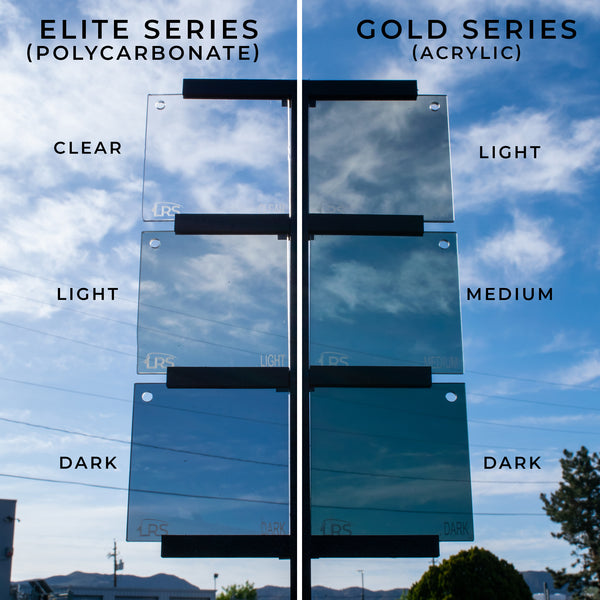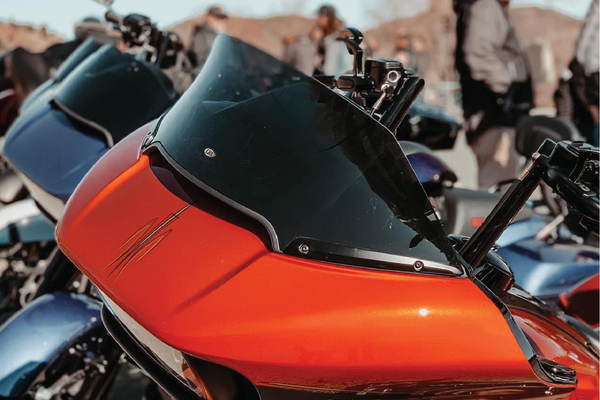 *This windshield fits a Harley-Davidson Road Glide 2015 or newer*
The LRS Recurve "Stingray" is the windshield you NEED for your Road Glide. It was custom-designed to fit all styles of aftermarket handlebars for your bike.
Important: If you are running any size of handlebars that are 12 inches+, this will be your choice of windshield for your Harley Davidson Road Glide.  
LRS Recurve Windshields are made from the highest optical grade acrylic and polycarbonate materials, allowing for a crystal clear look not only on the bike but for the rider's view as well. 
Specs:
Width: 32"

Thickness: (.135")

Material: Impact Modified Acrylic

Recurve: Yes

Tints: Light, Medium, Dark

Sizes: 8", 10", 12"

Fits: FLTR, FLTRSE, FLTRX, FLTRXS
Fitment:
***Not compatible with 2023+ CVO Models***
The LRS "Stingray" Windshield fits Harley Davidson Road Glides years: 2015-Newer. 
Remember: LRS Recurve Windshields are made to be looked over, not through. 
*All LRS Recurve Windshields are designed and made by Long Ride Shields out of Sparks Nevada USA*
Haven't installed yet
Since I just got the shield, I haven't had a chance to install it yet. However, you should already know that this is my third windshield from you. I like them, but the previous two have cracked. We will see how long this one lasts.
8" stingray
I started with the 10" stingray dark tint, changed up to a 12" mid tint thresher, but realized I'm not as tall as I hoped. The 8" is perfect. Shoots the air over the helmet, gives me a clear sight line and looks badass.
Good looking Shield
Nice windshield but I should have got a 12-in I'll use it though if I go on a long long rides
100% recommend getting these windshields
Kept the bugs off my visor really well, I especially love how it kicks the wind up and over me, would probably use a 10" on longer trips
12 inch is perfect for me.
I am 6'4 and ride a Road Glide. I tried a Harley's 15, 14 inch windscreen, then I saw a sale with LRS and thought I'd give it a try. I bought a 12 inch and installed it and at first I thought it was too tall. Then I rode it and it was absolutely perfect. It looks amazing and the protection is perfect. It also makes the radio sound so much better at high speed.I also bought a 10 inch one around the same time because of the price but I do not need it. I love this product