Ultra Wide - Elite Series Polycarbonate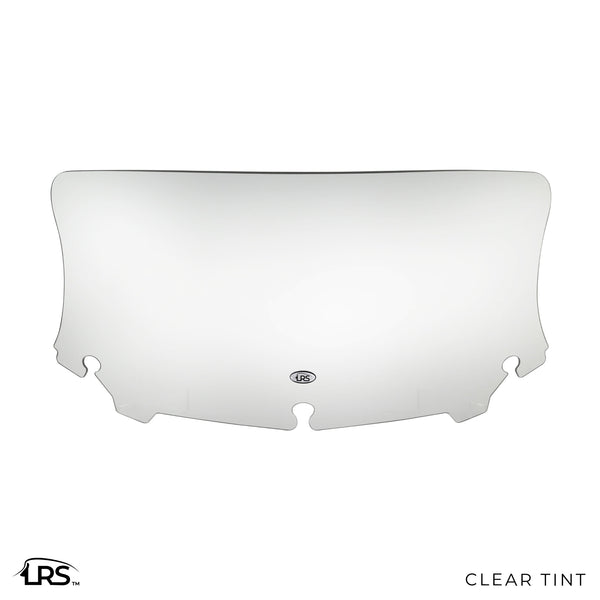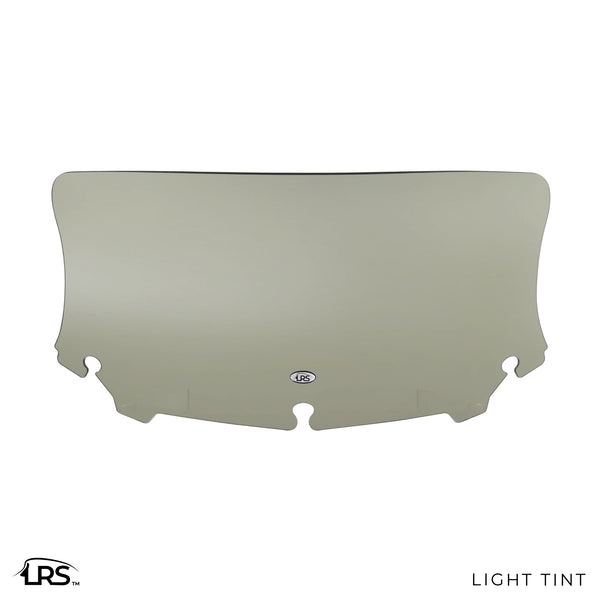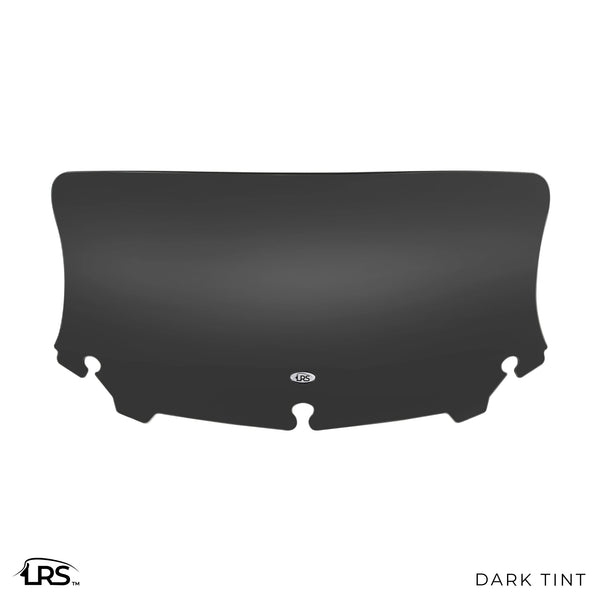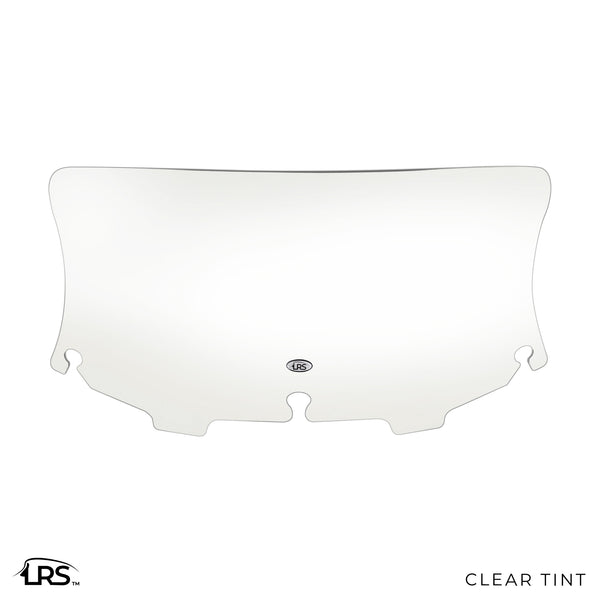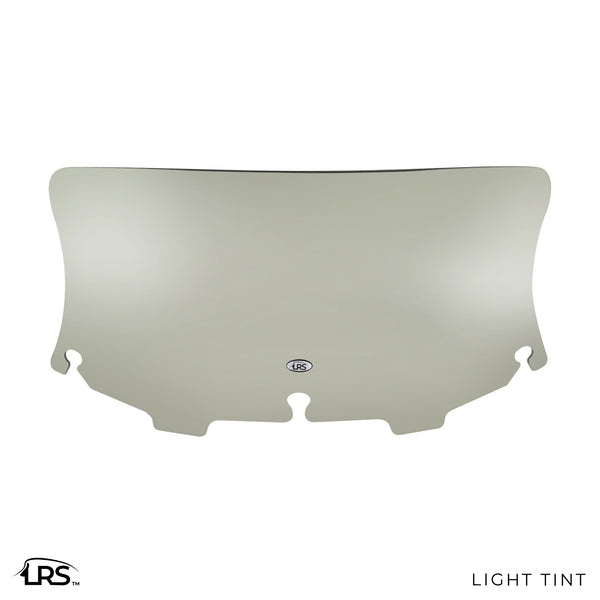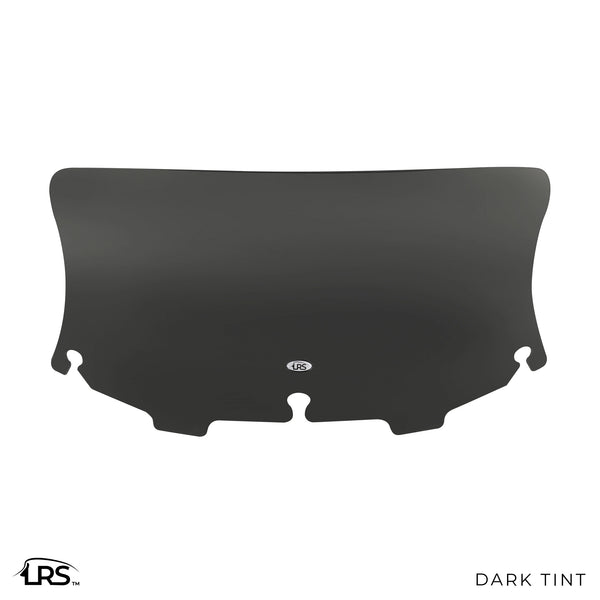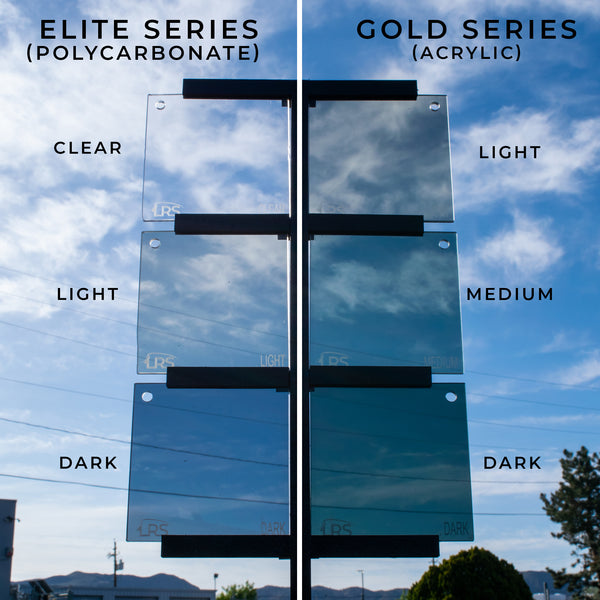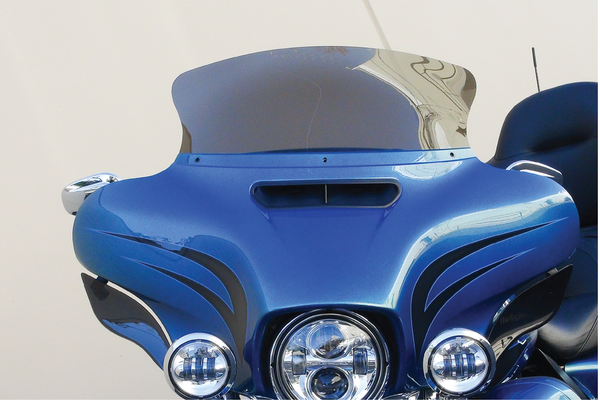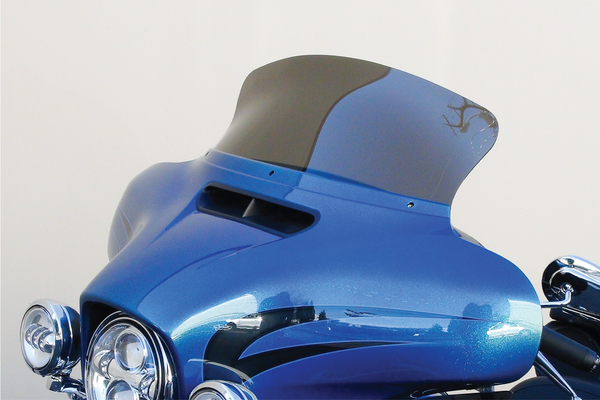 The LRS Recurve "Ultra Wide (Elite Series)" windshield is one of our most highly recommended windshields for all 2UP riding! You need to see the angles this shield offers. It not only compliments your bike's overall look, but the protection is second to none!

What differentiates our "Ultra Wide (Elite Series)" and our "Ultra Wide" is that our Elite Series windshields are made out of premium polycarbonate material which is known to be shatter-proof and scratch-resistant.
LRS Recurve Windshields are made from the highest optical grade acrylic and polycarbonate materials, allowing for a crystal clear look not only on the bike but for the rider's view as well.

Specs:
Width: 22.5"

Thickness: (.135")

Material: Polycarbonate

Recurve: Yes

Tints: Clear, Light, Dark

Sizes: 8", 9", 10", 11", 12"

Fits: FLHS, FLHT, FLHTC, FLHTCU, FLHTCUL, FLHX, FLHXSE, FLHTCUTG, FLHTK, FLHTKL, FLHXS, FLHXXX
Fitment:
***Not compatible with 2023+ CVO Models***
The LRS Recurve "Ultra Wide (Elite Series)" Windshield is designed to fit Harley Davidson Models with a Batwing Fairing such as an Electra Glide, Street Glide, Ultra Classic and Limited, and the Tri-Glide Models.
Other aftermarket fairings the "Ultra Wide (Elite Series)" will fit are Quadzilla, Hoppe, and Reckless. If you have an aftermarket fairing, double-check the year as over 90% of them are 1996-2013.
Please Note: When selecting your windshield, make sure to pick the correct "Year" of your motorcycle model.
Remember: LRS Recurve Windshields are made to be looked over, not through.
Watch the install guide here. Harley-Davidson Batwing Fairing install guide.
*All Windshields are designed and made by Long Ride Shields out of Sparks Nevada, USA.*
*All measurements are approximate. These may differ depending on material shrinkage when formed.*
Great Windshield
Looking just over the top of the windshield is perfect. The shape of the windshield make bugs and stuff go over my head. Luv it
Great windshield, I should've ordered a inch shorter.
Great quality, very little distortion
Best product and service
Long ride shields not only have the best looking and performing windshield, they also have the best customer service. I prefer the 8 inch ultra wide dark tint. It looks great and gives a nice calm pocket to ride in. Even makes the stereo sound better. 5 plus stars, highly recommended.
Not Impressed
The top 1/2" is distorted because of the recurve and is in directly line of my vision. The buffeting also seems worse than with my 10" standard shield. I will not be using it. Finally, riding with the plastic on was dangerous!!! It was like riding blind. I removed it for a final test.
Outstanding as usual!
I have been using Long Ride Shields for years. They always kept their commitment on production, shipping, cost and quality! I went to the Ultra Wide because of side wind buffeting, which was eliminated. I had to drive in a heavy rainstorm after installing and the windshield was a definite plus! To the company and it's employees...do not skimp on the quality of your product! Outstanding as usual!