Wind Dagger - Gold Series Acrylic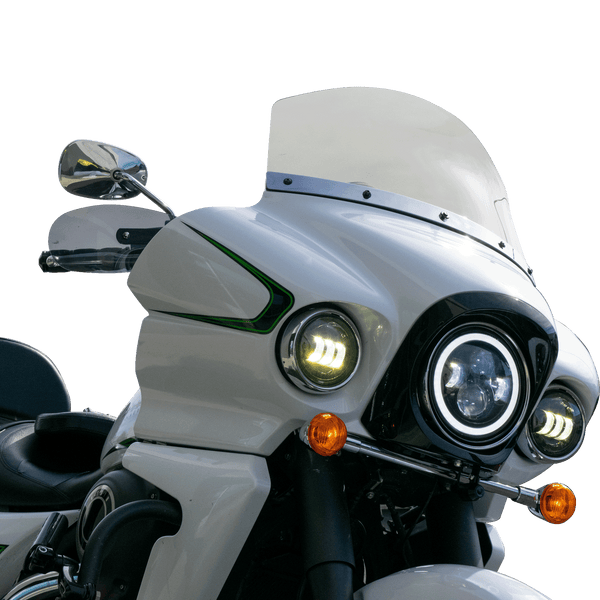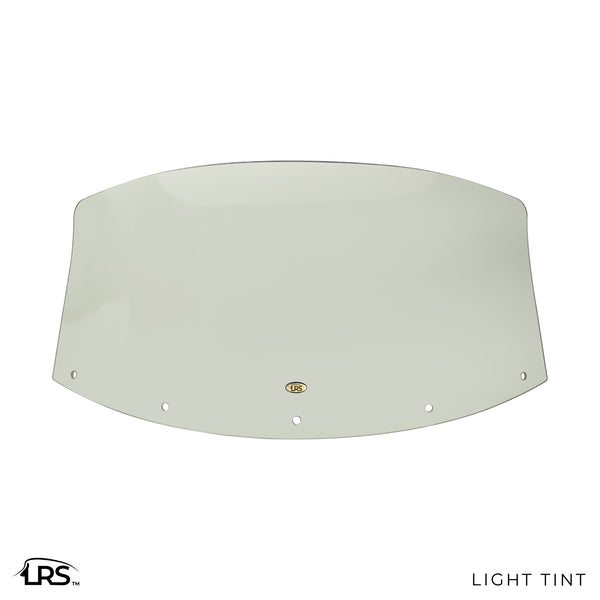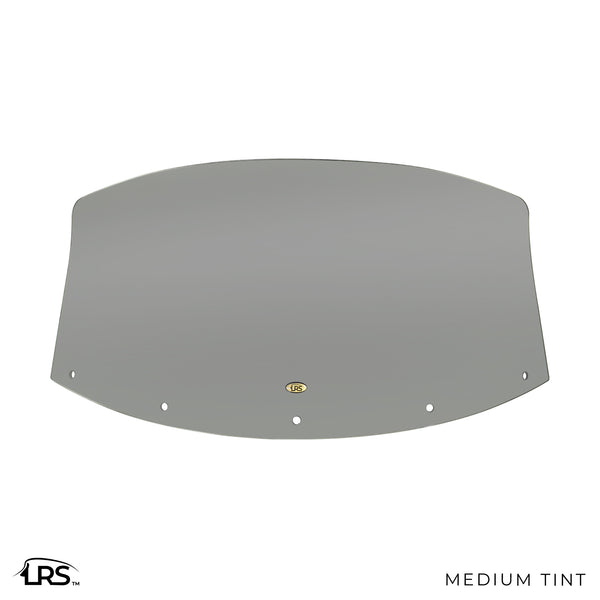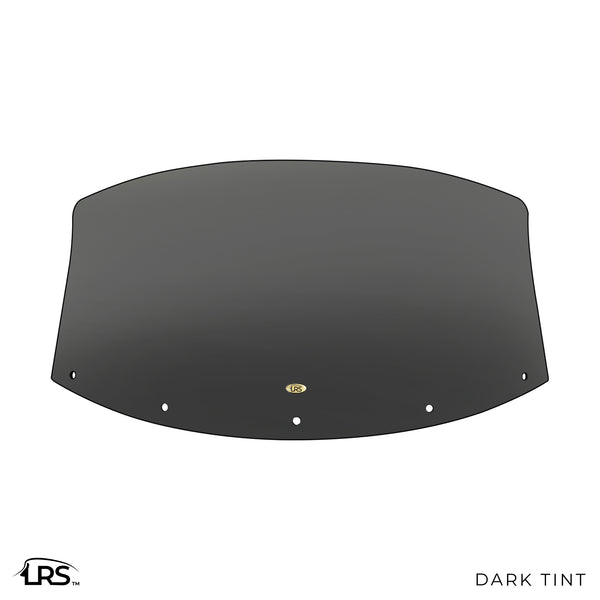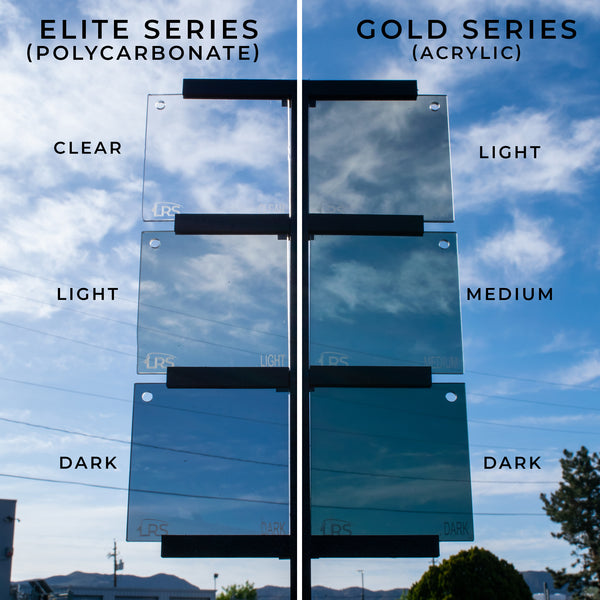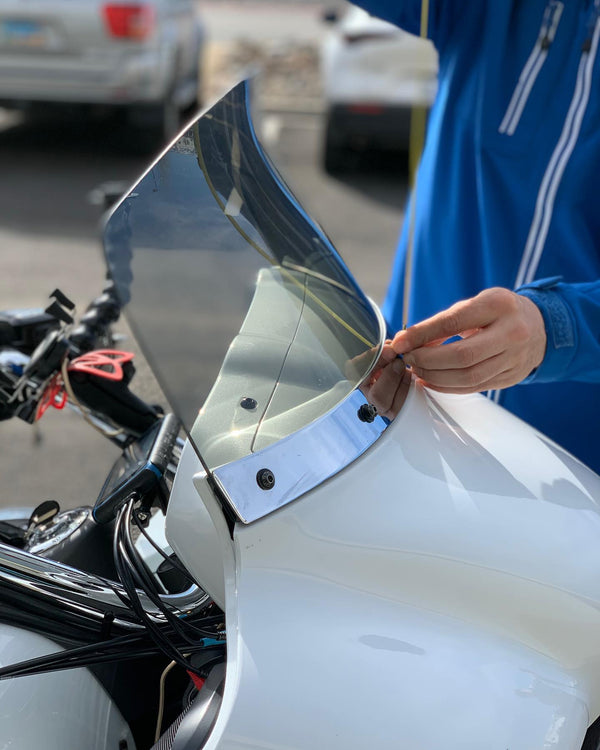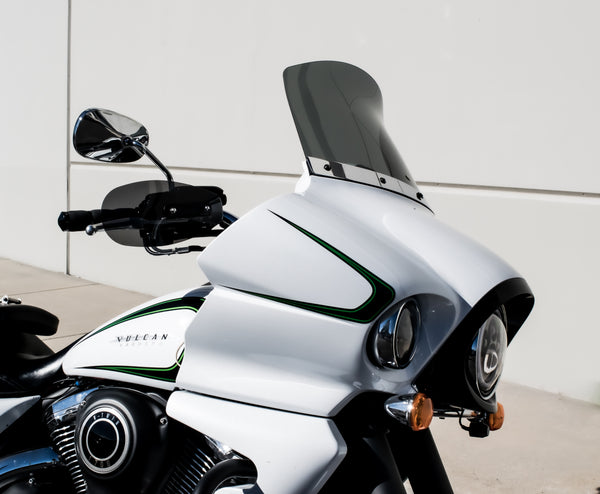 The recurve touch minimizes wind turbulence, giving the rider more endurance, opportunity to hear their stereo system and less bugs. This windshield is highly recommended for two-up riding and road trips, but you will notice a difference anywhere you go. Enjoy the custom experience of choosing your windshield tint and size. Make it yours today!
LRS Recurve Windshields are made from the highest optical grade acrylic and polycarbonate materials, allowing for a crystal clear look not only on the bike but for the rider's view as well.
Specs:
Width: 24"

Thickness: .135"

Material: Acrylic

Recurve: Yes 

Tints: Light, Medium, Dark

Sizes: 8", 9", 10", 11", 12", 
Fitment:
The LRS Recurve "Wind Dagger" Windshield is designed to mount directly to your bike. 
Picking the Correct Height:
You will want to measure from the middle mounting hole, along the stock lean angle, until you reach the riders mustache height.
When measuring, make sure the rider is in a comfortable position, as we tend to slouch after settling into our ride on the open road. 
Remember: LRS Recurve Windshields are made to be looked over, not through.
*All Windshields are designed and made by Long Ride Shields out of Sparks Nevada, USA*
Well worth the money
I have had a few windshields on my bike. For the money this is the best deal. Thicker than some of the cheaper ones. Has the flip which allows it to work like a taller windshield. Well worth the money.
Windshield on a 2023 vaquro
Good quality, fits pefect and looks sweet on the bike. Still see through it pretty clear for it being the dark shade. Only thingI would say is if buying in canada they get you at the border it cost me an extra 29 bucks canadian. Overall extremely happy with my purchase. I'd definitely buy again if the need arises.
Orders a windshield from long rider. Went on super easy
Great Value
Looked at almost all manufacturers for windshield. This was the best priced and actually available in size and color I wanted. Fit perfectly and looks great.