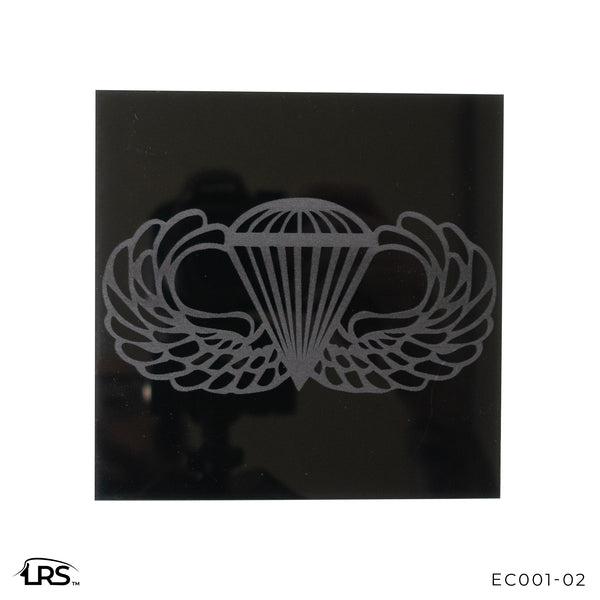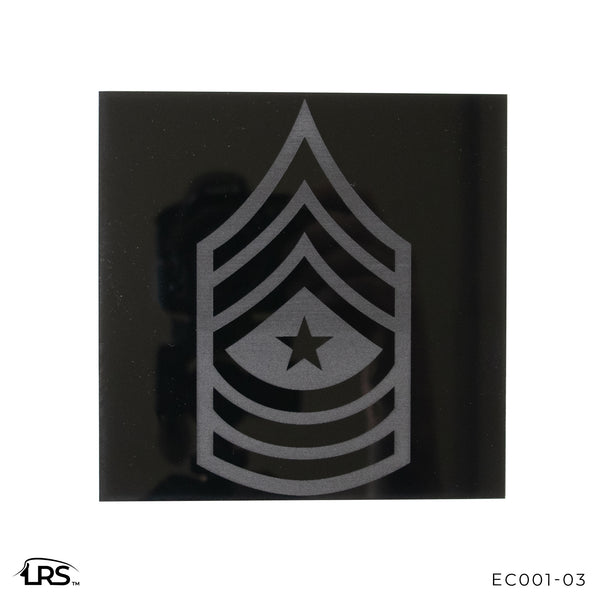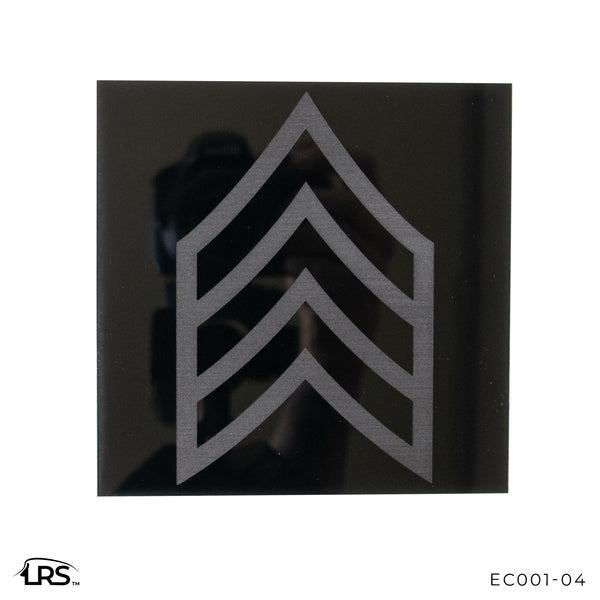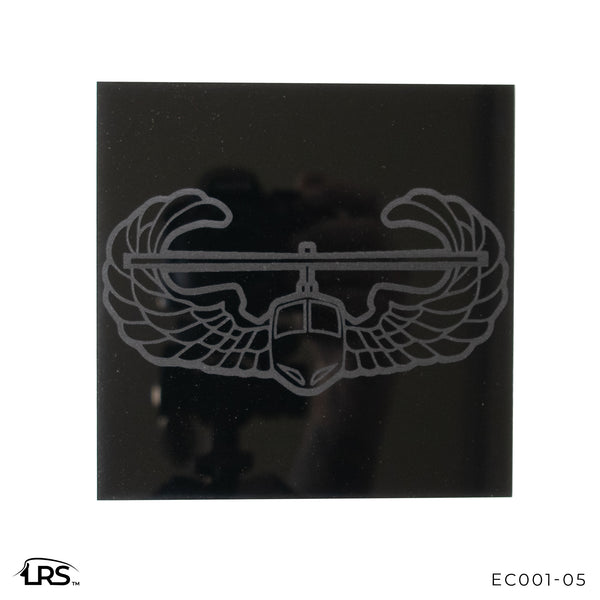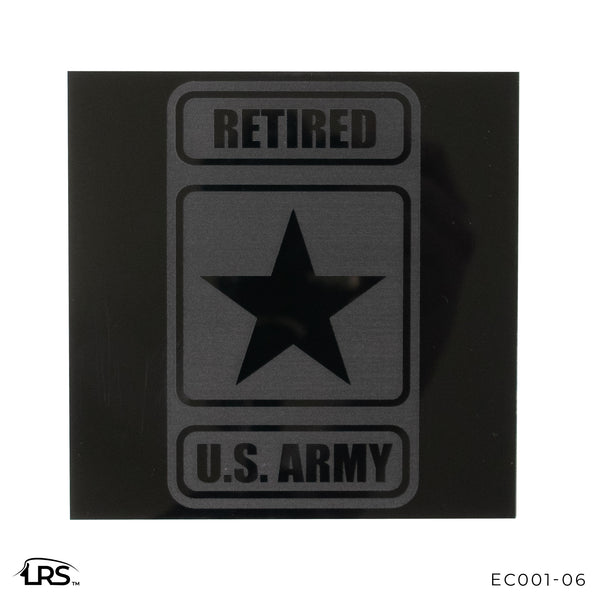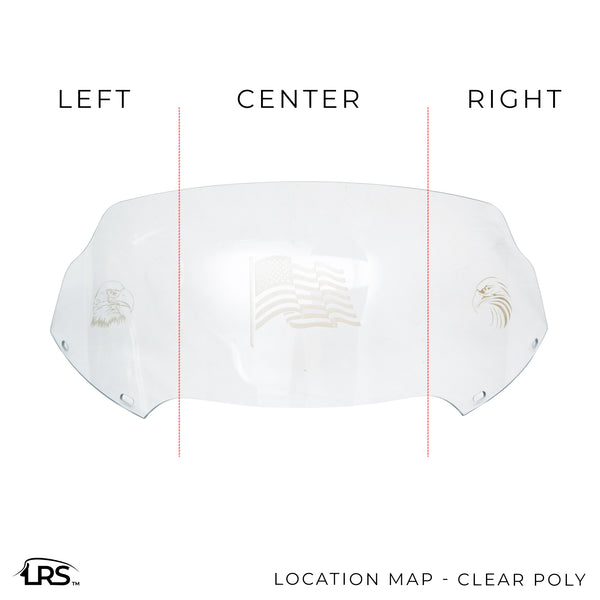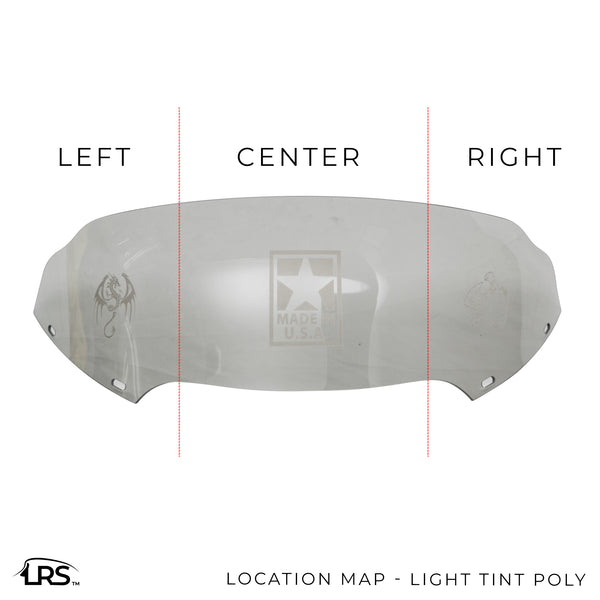 Etchings have returned! Check out our Army themed options. The sample images shown are etched onto dark tint acrylic material. We will etch onto any of our shields in your chosen location. 
DISCLAIMERS: Please read before you purchase any etching.
1) Etchings are sized 5" by 5" in the center position and 4" by 4" on the left or right positions. To request a larger or smaller etching, give us a call before you order and we'll get your sorted with the perfect fit.
2) Etching locations will be placed as if you were standing in front of your bike looking at the windshield. I.E. a LEFT etching will be place on the rider's RIGHT side.

3) Left and Right etching locations subject to size change depending on the size of the windshield purchased.
4) Etched windshields CAN NOT be Returned or Exchanged unless there is a material defect or the shield is damaged in shipping.
Questions? Comments? Need help ordering? Shoot us a ring! 775.331.3789
Great windsreen
Gonna give 5 stars but...... I order the army logo and it is very large (thought it would be smaller)
If the size was stated I skipped over that part..... other than that No more wind or buffering.
Indifferent
US Army logo is too large
Best Windshield Available
I wanted a short windshield that would look great, divert wind over my head and not be distorted if I need to look through it. This windshield hit the mark perfectly and the engraving was icing on the cake. Clay spoke with me a couple times over the phone to ensure correctness of the special requested Military Engraving. They very quickly completed my order and promptly shipped (even with a Military Discount). Great customer service, Great product! What more could you ask for. I normally do not do reviews but felt the need to give this company and product a push to my Military friends and fellow Harley riders.
So far, so good
I've only had the windshield a week, with only a couple hundred miles, but the engraving is even and very nicely done.
Army etch top notch
Had to modify the center spot for the windshield to drop in place