Reaper - Elite Series Polycarbonate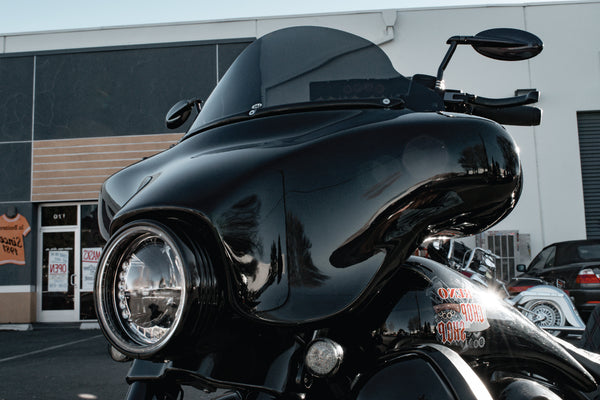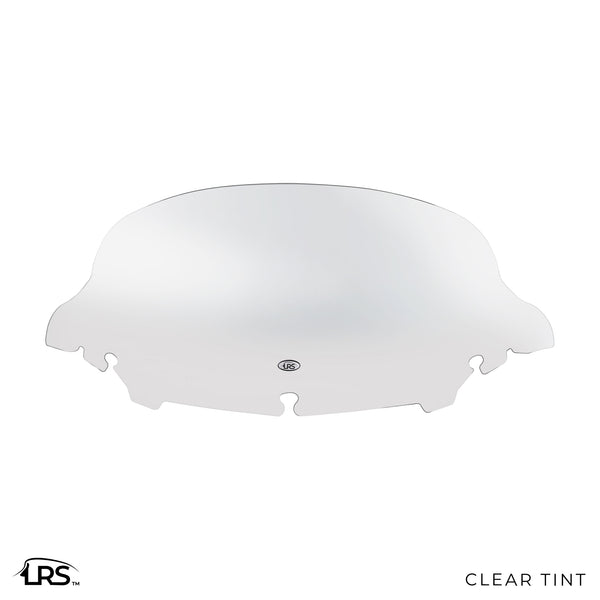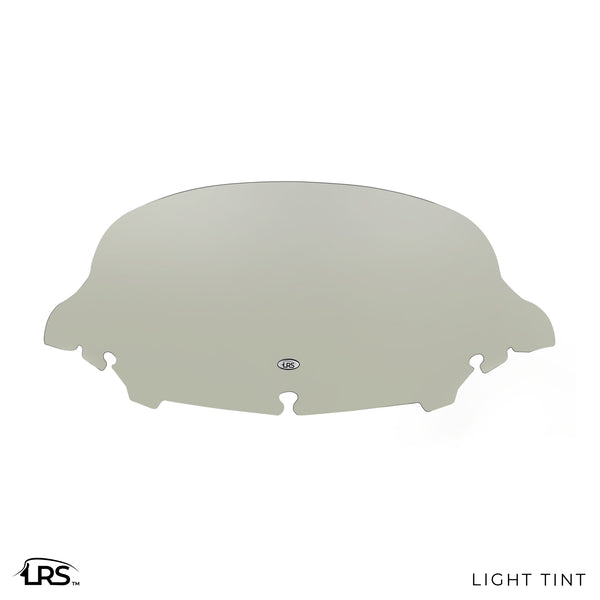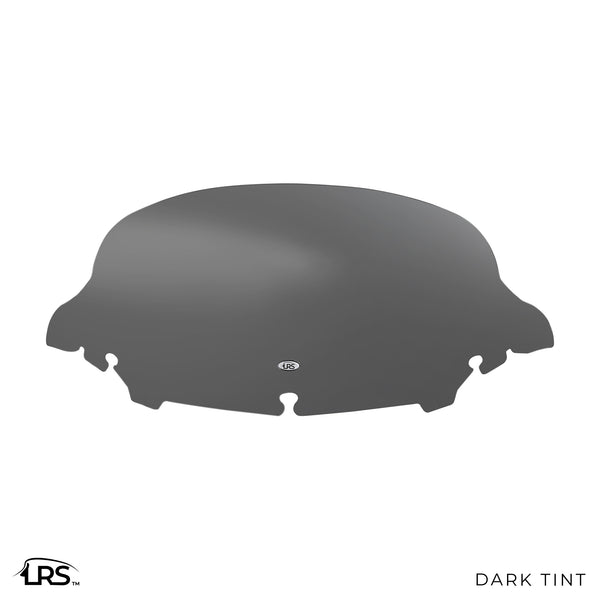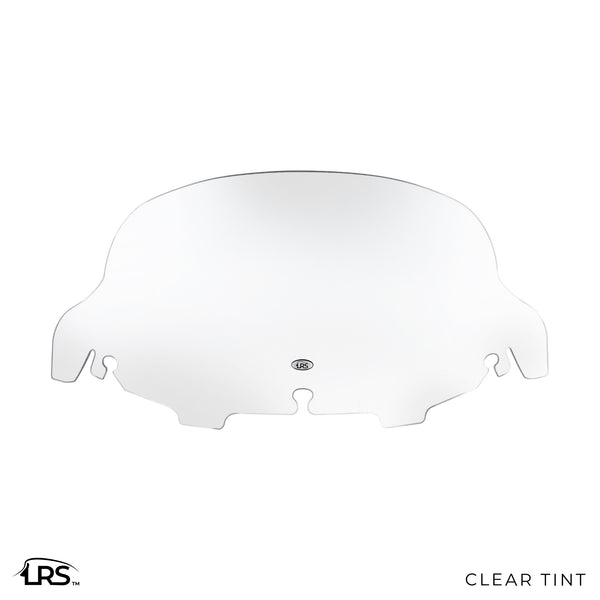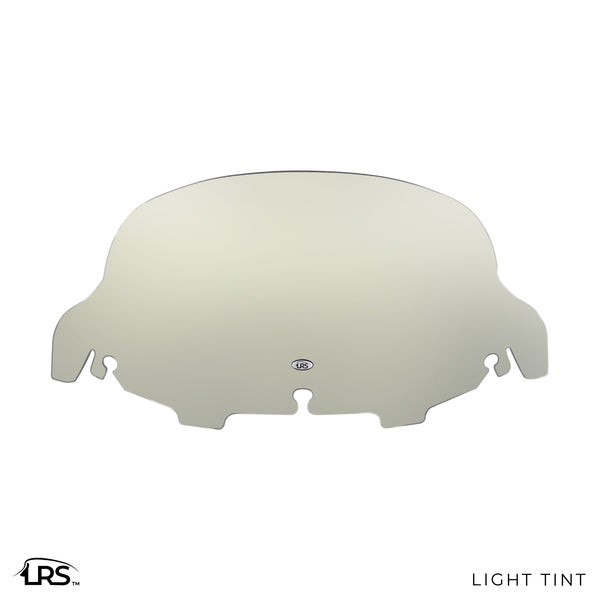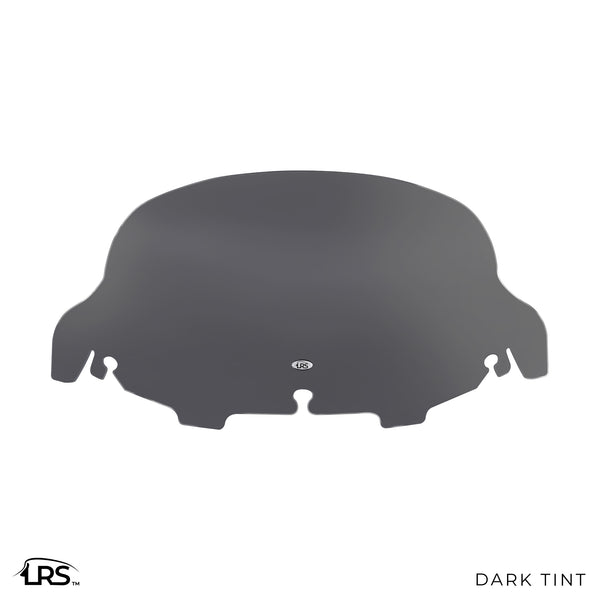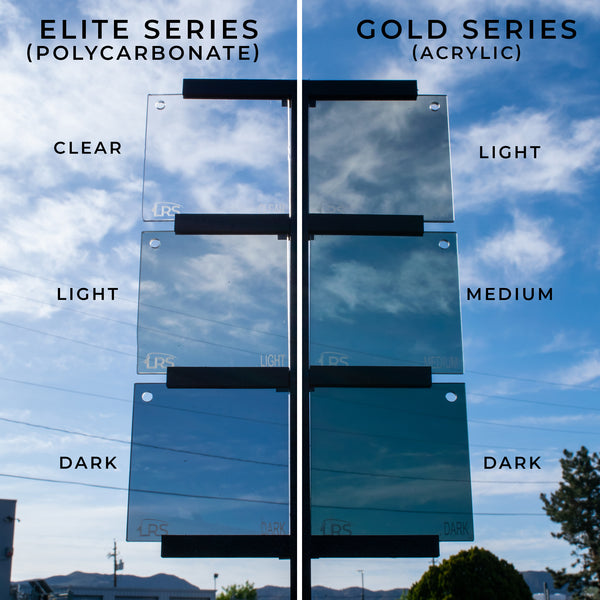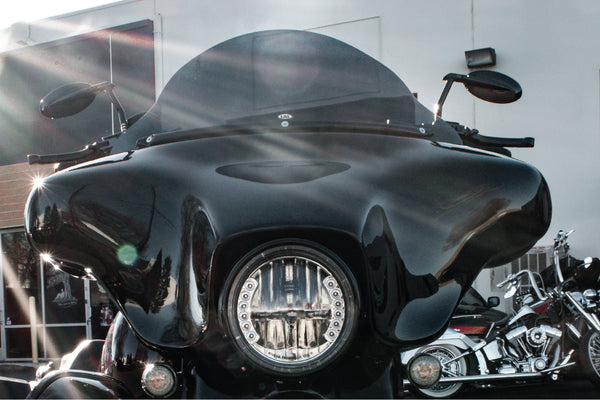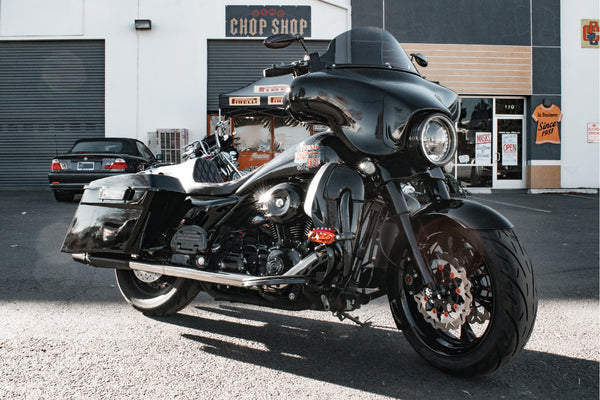 "Reaper" Recurve is one of the most recognized hybrid shields that we offer our riders. The wing design on this shield extends out horizontally and sits behind the sides of the fairing. This provides extra protection to the rider from the elements we face while out on the road. These wings also allow for less noise disruption coming from your stereo system.
LRS Recurve Windshields are made from the highest optical grade acrylic and polycarbonate materials, allowing for a crystal clear look not only on the bike but for the rider's view as well. 
Specs:
Width: 29.5"

Thickness: (.135")

Material: Polycarbonate (Polarized Sunglasses May Cause a Distortion if Wearing)

Recurve: Yes

Tints: Clear, Light, Dark

Sizes: 8", 9", 10", 11", 12"

Fits: FLHS, FLHT, FLHTC, FLHTCU, FLHTCUL, FLHX, FLHXSE FLHTCUTG, FLHTK, FLHTKL, FLHXS, FLHXXX
Fitment:
***Not compatible with 2023+ CVO Models***
The LRS Recurve "Reaper" Windshield is designed to fit Harley Davidson Models with a Batwing Fairing such as an Electra Glide, Street Glide, Ultra Classic and Limited, and the Tri-Glide Models. 
Other aftermarket fairings the "Reaper" will fit are Quadzilla, Hoppe, and Reckless. If you have an aftermarket fairing, double-check the year as over 90% of them are 1996-2013.
Please Note: When selecting your windshield, make sure to pick the correct "Year" of your motorcycle model. 
Remember: LRS Recurve Windshields are made to be looked over, not through. 
Watch the install guide here. Harley-Davidson Batwing Fairing install guide.
*All windshields are designed and made by Long Ride Shields out of Sparks Nevada USA*
*All measurements are approximate. These may differ depending on material shrinkage when formed.*
Great windshield!!
Windshield fits fantastic, and is as clear as can be. Wind is deflected just as the one it replaced which was also a Long Rider Shield
Great windshield. Definitely better than the stock one.
Sweet
Love my Reaper clear windshield!
Bob T
It is a pleasure doing business with a company that stands behind their product
GREAT CUSTOMER SERVIC!!
I had an issue with installation as I was mistakenly sent the wrong year shield. Billy called explained the differences between the two shields processed a new order and had me taken care of within minutes. He made the process very easy. Thanks so much for the help Billy!!