Thresher - Gold Series Acrylic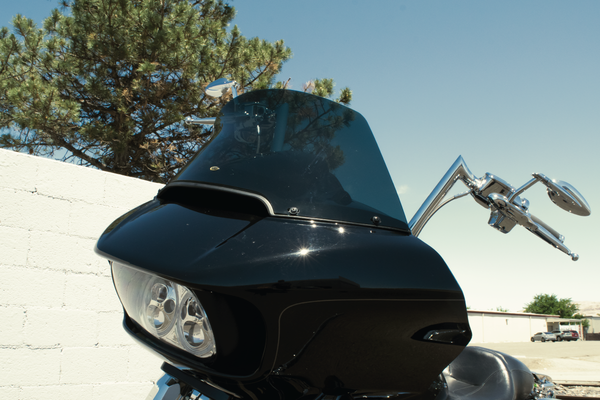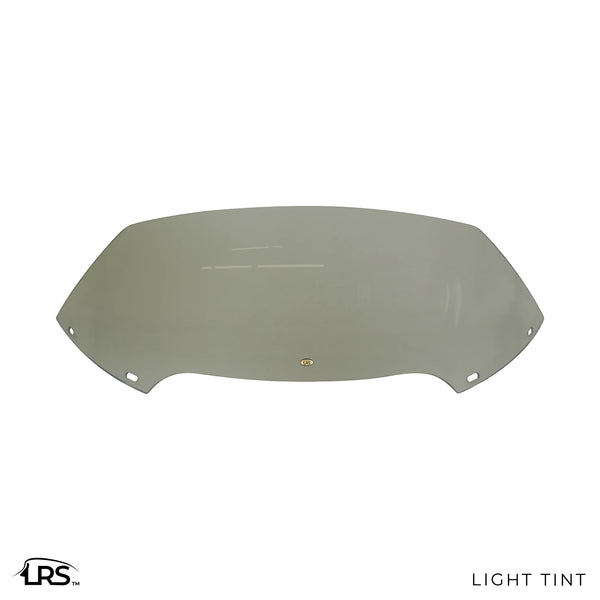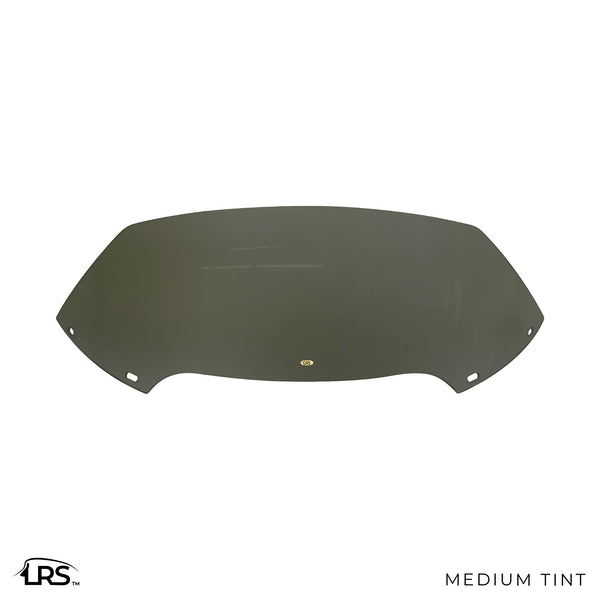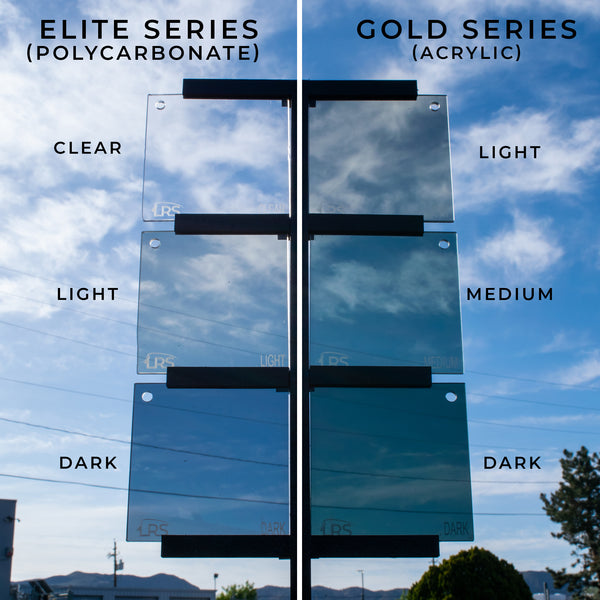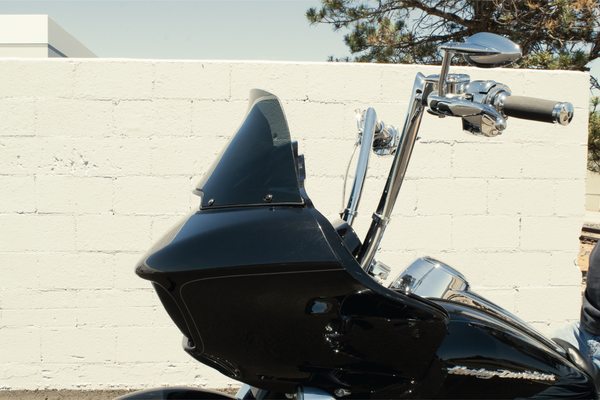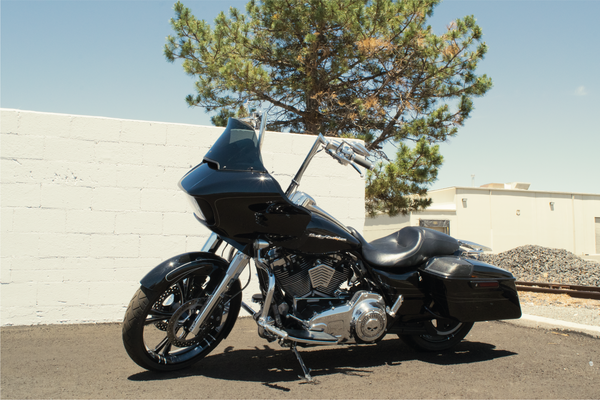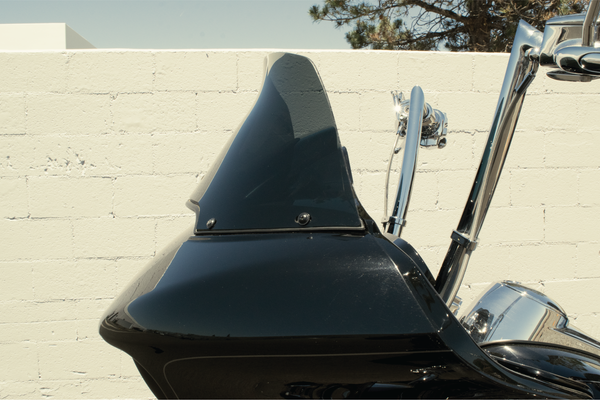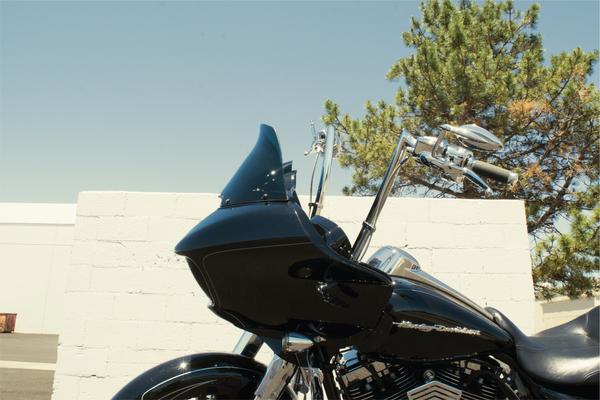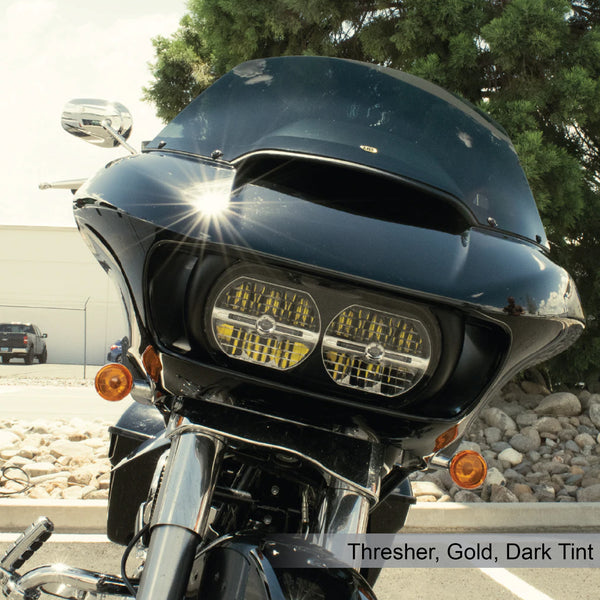 *This windshield fits a Harley-Davidson Road Glide 2015 or newer*
The "Thresher" windshield pushes wind up and over the rider and passenger. This shield offers maximum protection due to the width of the Recurve and the full-bodied style it gives the rider.

Please Note: Aftermarket handlebars may hit the "Thresher" Windshield at full turn depending on the size, shape, and angle of the bars. If you are looking to avoid this, you will want our LRS Recurve "Stingray" Windshield for your Road Glide. You can find the "Stingray" Windshield at this link. Click Here.
LRS Recurve Windshields are made from the highest grade optical acrylic and polycarbonate materials, allowing for a crystal clear look not only on the bike but for the rider as well. 
Specs:
Width: 32"
Thickness: (.135")
Material: Impact Modified Acrylic
Recurve: Yes
Tints: Light, Medium, Dark
Sizes: 8", 10",  12", 14"
Fits: FLTR, FLTRSE, FLTRX,

FLTRXS
Fitment:
***Not compatible with 2023+ CVO Models***
The LRS "Thresher" Windshield fits Harley Davidson Road Glides years: 2015-Newer.
Remember: LRS Recurve Windshields are made to be looked over, not through.
*All LRS Recurve Windshields are designed and made by Long Ride Shields out of Sparks Nevada USA*
Will never buy another brand!
This company is the best! I absolutely love the customer service and they are super quick about getting your order in and shipped! Clay is always great to chat with and I look forward to seeing what all you guys are planning!
Windshield Purchase
Shop, select & ordering was easy peasy & the sale price was great!
However I never got a notice of any kind saying my order had shipped, it just showed up finally & was delivered by USPS whom stuffed it into my mailbox. Good thing I have one of those large mailboxes & no damage but I had my doubts!
Windshield installed quick & easy & looks great!
Thresher - Gold Series Acrylic
Great shield
Install was simple fit perfect looks awesome
Thresher - Gold Series Acrylic