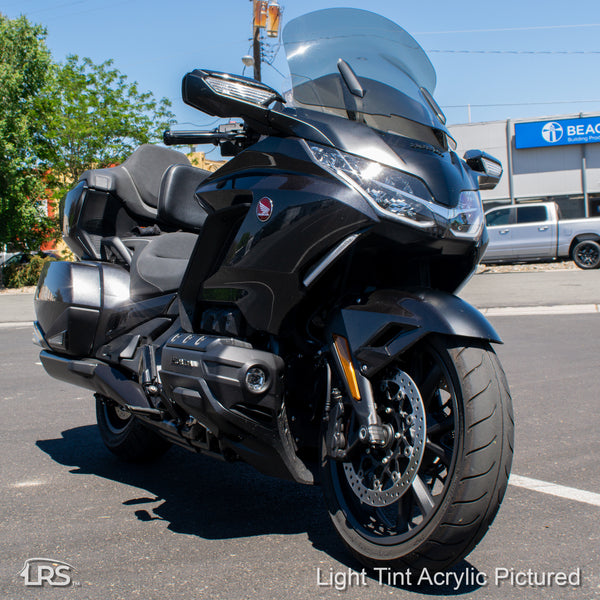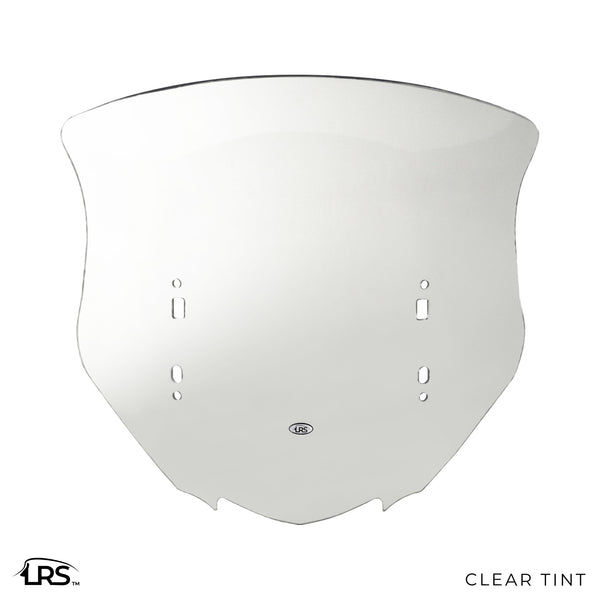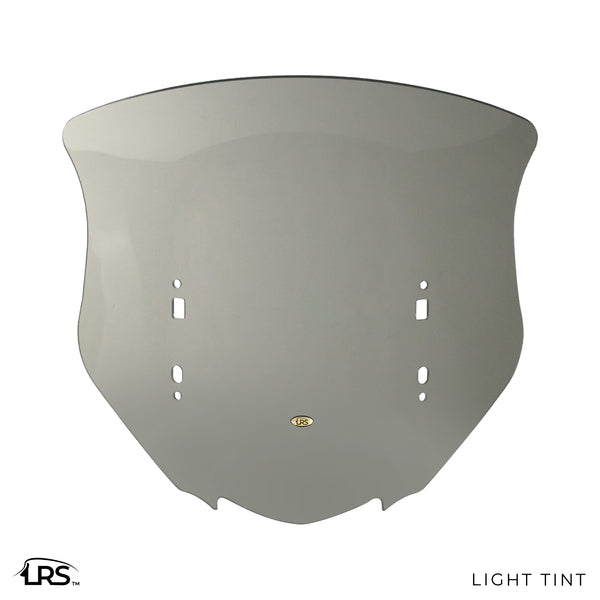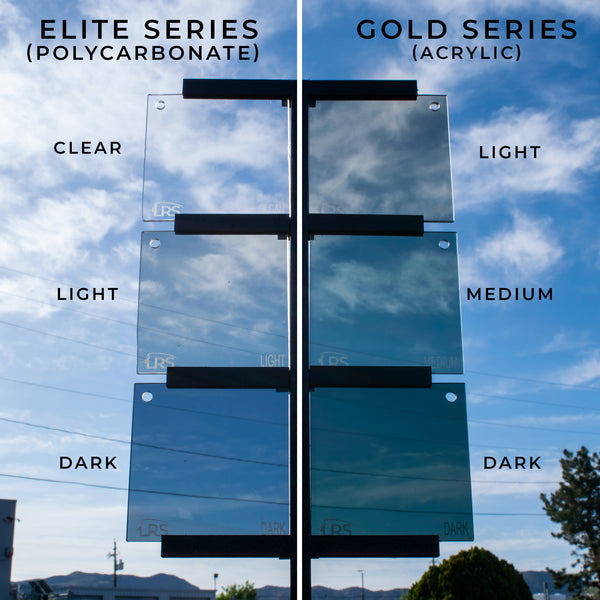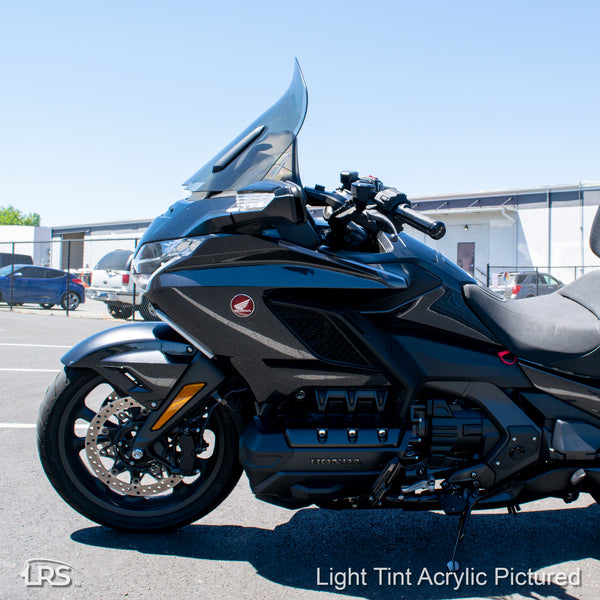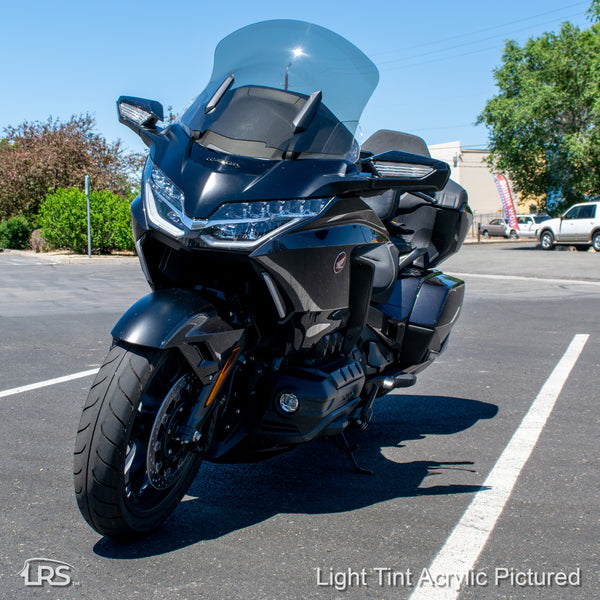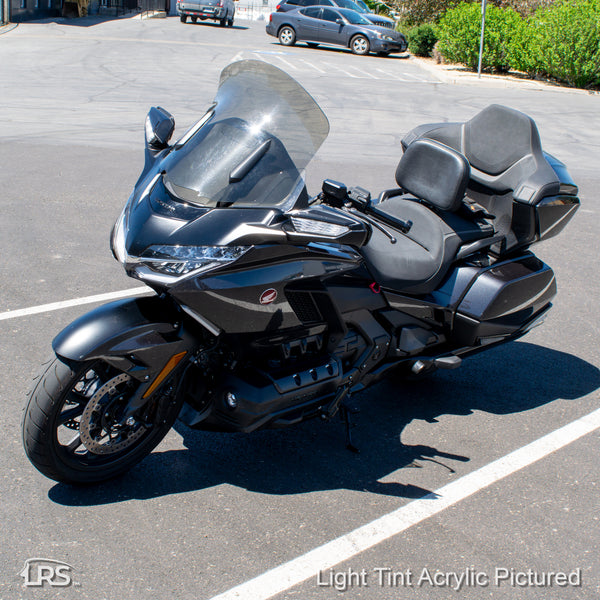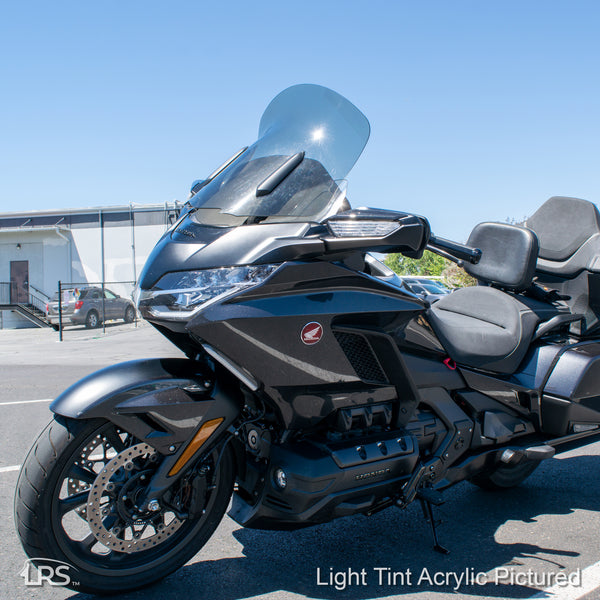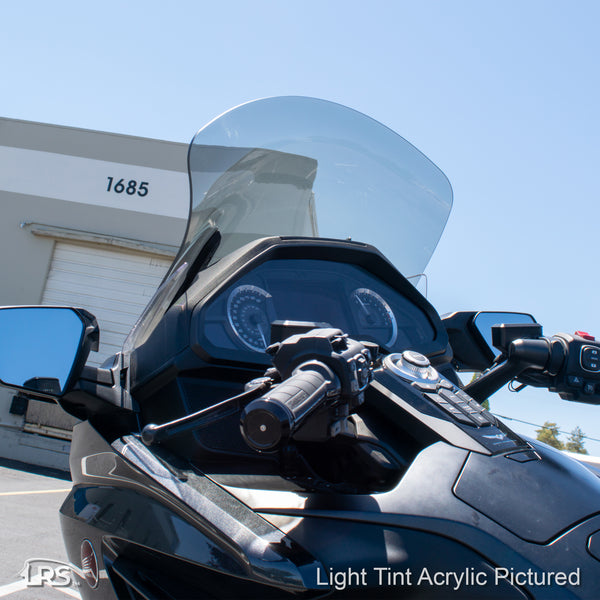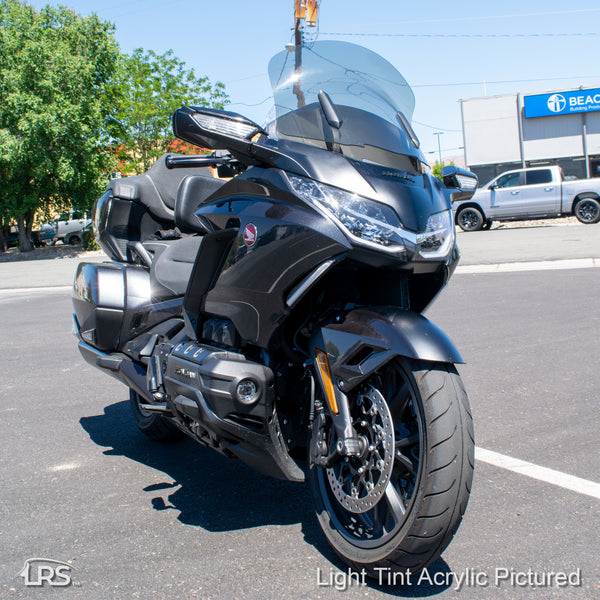 *This windshield fits a Honda Goldwing GL1800, Years 2018-2021*
The "Cobra" will take your ride to the next comfort level. Our custom-engineered Recurve pushes the air up and over the rider, reducing wind turbulence and making for a smoother ride. Riders will experience less head bobble, bugs, and a greater opportunity to hear their stereo system with this windshield.
With great looks and even better performance, the "Cobra" provides style and function to your ride.
LRS Recurve Windshields are made from the highest optical grade acrylic materials, allowing for a crystal clear look not only on the bike but for the rider's view as well.
Specs:
Width: 25.5"

Thickness: (.156")

Material: Clear (Polycarbonate) Light (Impact-Modified Acrylic)

Recurve: Yes

Tints: Clear, Light

Sizes: 18", 20", 22"
Fitment Instructions:
Our LRS Recurve "Cobra" windshield is designed to Honda Goldwing Models years 2018-2021)
Picking the Correct Height:
Measure from the top of the fairing to the top of the shield, following the same stock shield lean angle. Sizes in the fully raised position are as follows:
18" - Measures 14" when the shield is down, and 18" when the shield is up.
20" - Measures 16" when the shield is down, and 20" when the shield is up.
22" - Measures 18" when the shield is down, and 22" when the shield is up.
When measuring, make sure the rider is in a comfortable position, as we tend to slouch after settling into our ride on the open road. 
Remember: LRS Recurve Windshields are made to be looked over, not through.
Watch the install guide here. Honda GL1800 Goldwing windshield install.
*All Windshields are designed and made by Long Ride Shields out of Sparks Nevada, USA.*
Worked like a charm...
When I received the Cobra windshield I was not happy to find the logo badge placed awkwardly in the center of the shield and I was about to send it back. But after getting over the bad first impression the windshield seemed to be good quality, so removed the badge and put it on the bike. Glad I did, going from the big "barn door" shield that was on the bike to the smaller, well designed Cobra made a huge difference in wind control and noise, as well as allowing me to see "over" the windshield at all heights.
https://youtu.be/ASxYBObsa9c?si=wv55t4p0GR2kykZ4
Long Ride Shield feedback
Cobra is a top product. I am over pleased with my windshield, I like everything about. It a perfect fit for my Goldwing. They will always be my first Choice for a windshield. The group at the shop were the best. They took care of me and my bike at a top level.
the install
went on super easy on my 2022 goldwing