Mako - Gold Series Acrylic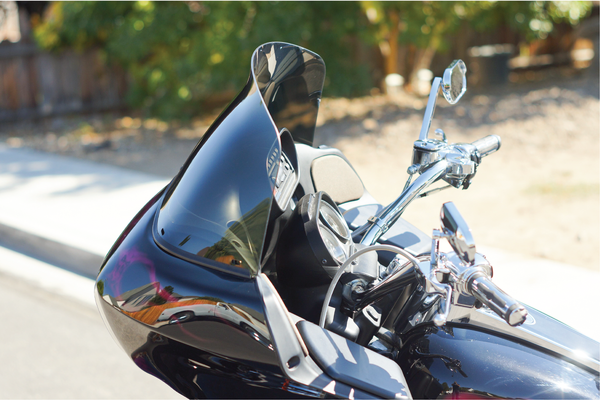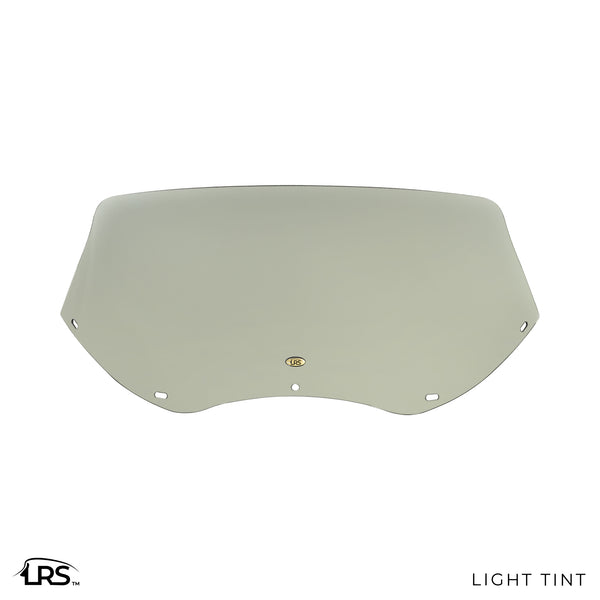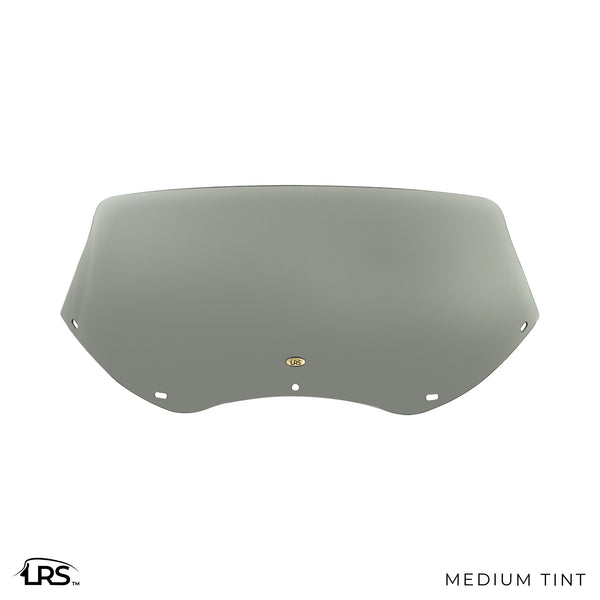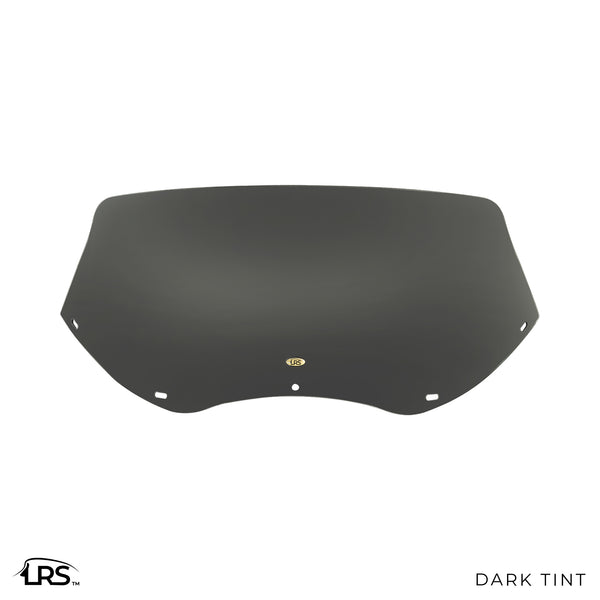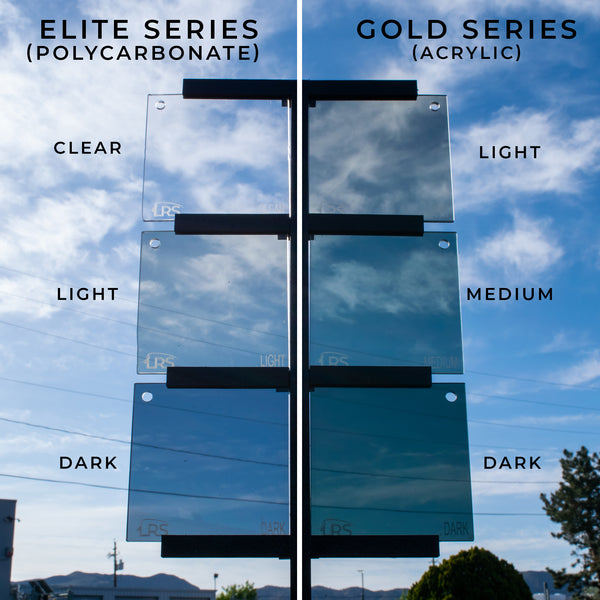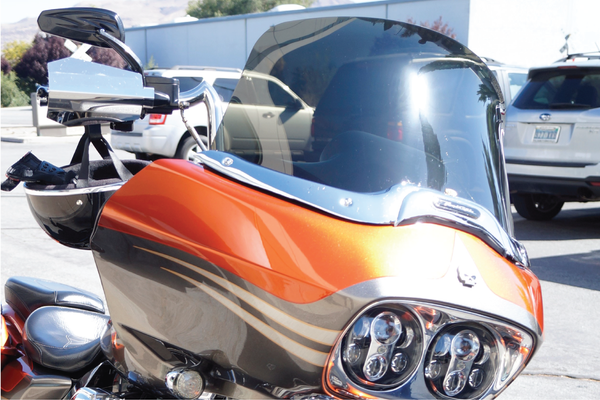 *This windshield fits a Harley-Davidson Road Glide 1998-2013*
The LRS Recurve "Mako" Windshield combines a sleek but fierce look with protection. This full-bodied windshield helps solve one of the most dreadful issues riders face on the road. The Wind. 

LRS Recurve Windshields are made from the highest optical grade acrylic and polycarbonate materials, allowing for a crystal clear look not only on the bike but for the rider's view as well.
Specs:
Width: 32.5"

Thickness: (.135")

Material: Impact Modified Acrylic

Recurve: Yes

Tints: Light, Medium, Dark

Sizes: 10", 12", 14"

Fits: FLTR, FLTRSE, FLTRX, FLTRXS
Fitment:
The LRS Recurve "Mako" windshield was specifically designed for Harley Davidson Road Glide Models: 2013-Older.
You are able to distinguish if you have one of these earlier-year Road Glides by a middle mounting hole located on the bottom of the shield. (The 2015-Newer models do not have this mounting point)
Remember: LRS Recurve Windshields are made to be looked over, not through.
*All LRS Recurve Windshields are designed and made by Long Ride Shields out of Sparks Nevada, USA*
Awesome!'
Perfect clarity for looking through it and perfect height for looking over it. The icing on the cake is the price! Why would someone buy something else?
Great design and price
Great design looks better than the Klock Works in my opinion. No distortion of image when you look through it like the cheap Chinese ones on ebay. They run great sales. You won't be disappointed.
Great shield
I couldn't be happier with my new windshield on my 06 Road Glide.
Old Glide new look.
This is my 3rd LRS windscreen and they are as advertised. Dollar for dollar it's a great product and produces a great ride.
New windshield
Your Rep took time to help me review my previous windshield purchase. I now have newer seat, new bars. Could not be more satisfied with the windshield that with your Reps help I selected. Thanks.