Nostalgia - 5-Hole Attachment Pattern (LRS Gold Series)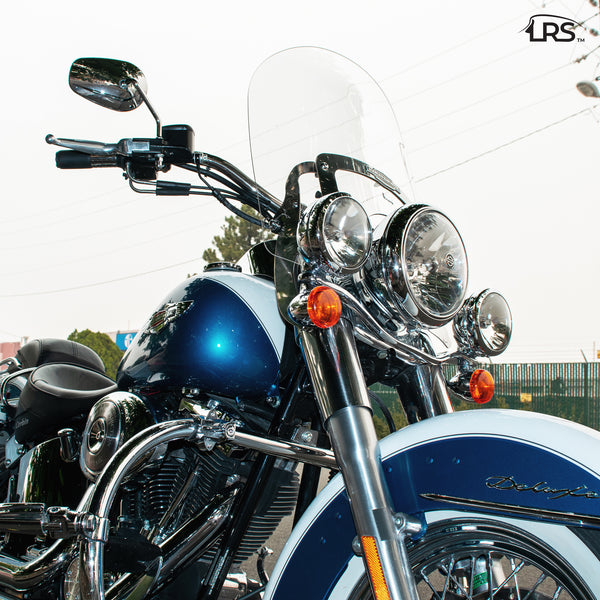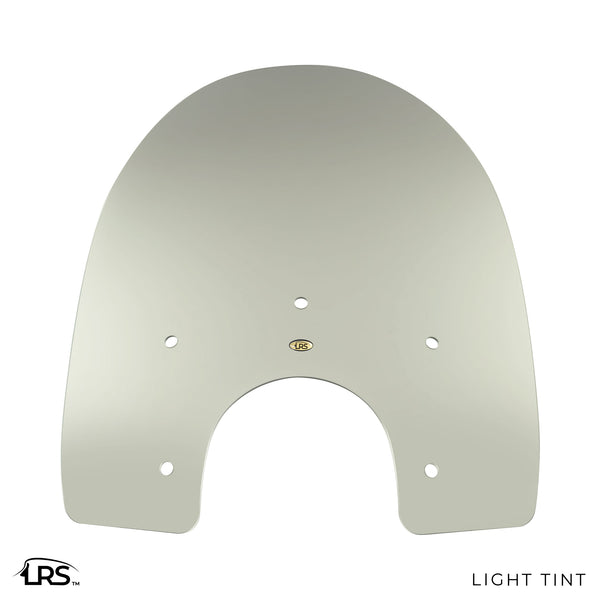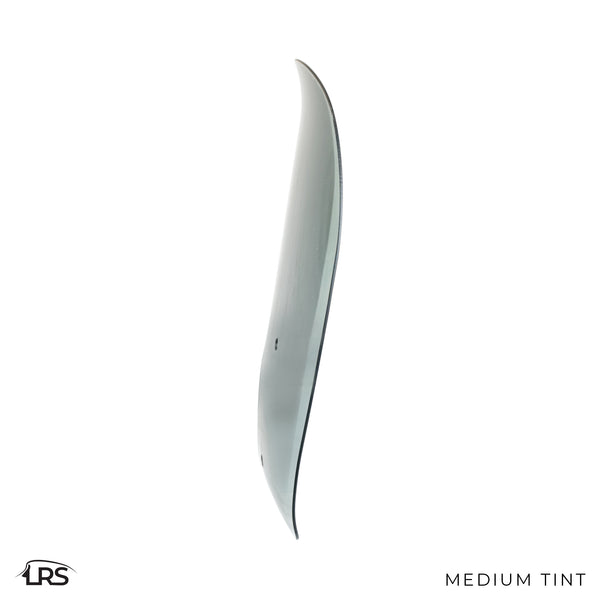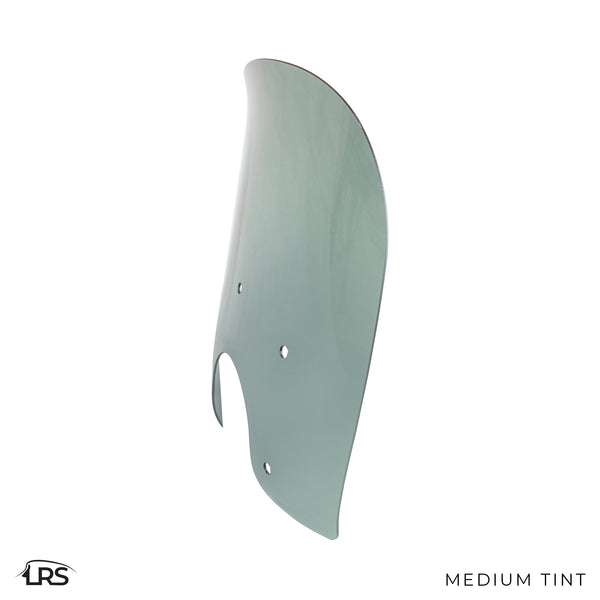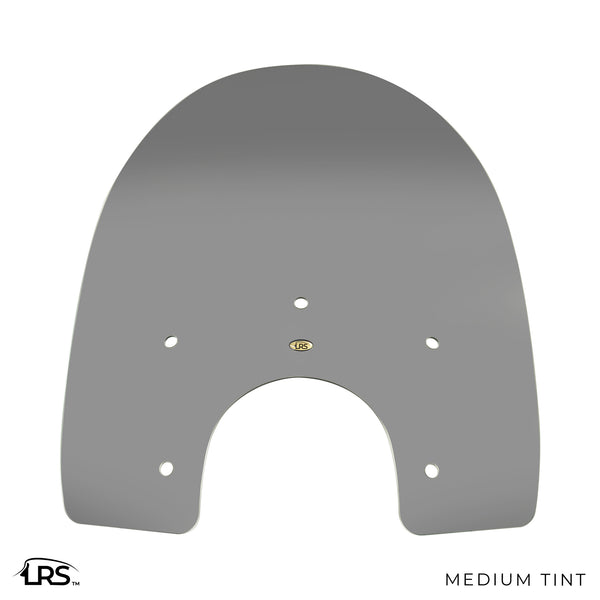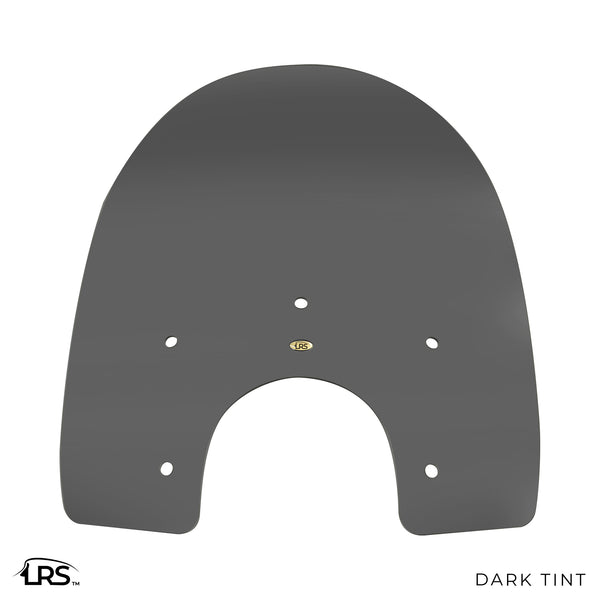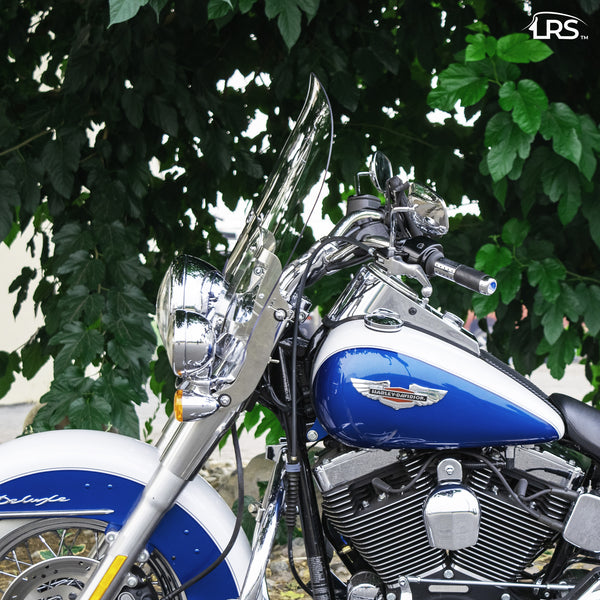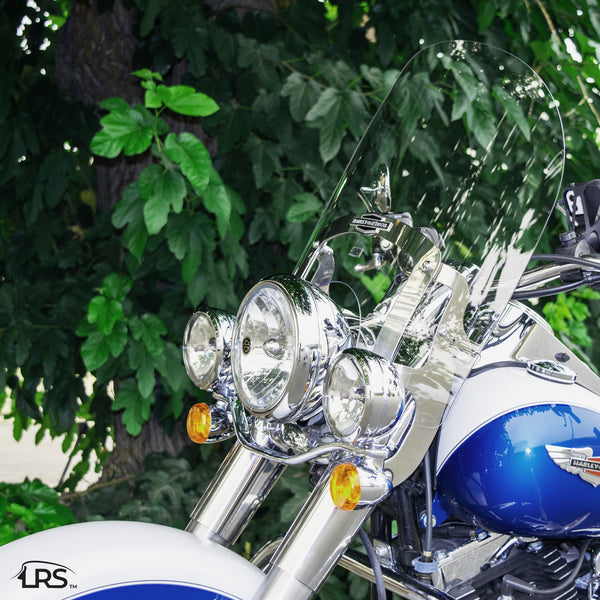 The "Nostalgia" Windshield has been one of the most raved about windshields to date. While adding protection to your bike, the "Nostalgia" Windshield adds some style at the same time. We offer the three most sought after sizes, as we want to make sure to give a variety of options to every rider. 
Please Note: The Nostalgia is the 5 Hole Pattern Mounting Cutout for this Bike
LRS Recurve Windshields are made from the highest optical grade acrylic and polycarbonate materials, allowing for a crystal clear look not only on the bike but for the rider's view as well.
Specs:
Width: 22.5"

Thickness: (.135")

Material: Impact Modified Acrylic

Recurve: Yes

Tints: Light, Medium, Dark

Sizes: 16", 18", 20"

Fits: FLST, FLSTC, FLSTF, FLSTSE, FXSTC, FXSTD, FLSL, FLHC, FLFB and More.
Please Note: This windshield will NOT work for Dyna Model Bikes
Fitment:
The "Nostalgia" Windshield is designed to Fit Harley Davidson Heritage, Softail Slim, and Softail Deluxe Models with the 5 Hole Mounting Attachment Hardware. 
Please Note: Make sure when selecting a windshield, you pick the correct "Year" of your motorcycle model. 
For riders with the Freight Train Nacelle, you will need the Road King Windshield in order to fit your bike. Click Here
Important: You will need the Quick Detach/ Quick Release brackets in order to mount the windshield to your bike. You can find these through JPCycles.com or by contacting your local Harley Davidson Dealership. WE DO NOT SELL THE MOUNTING HARDWARE.
Picking The Correct Height:
Remember: LRS Recurve Windshields are made to be looked over, not through. 
*All Windshields are designed and made by Long Ride Shields out of Sparks Nevada, USA*
Great quality fast shipping
Shield is everything advertised really satisfied