Road King (Gold Series Acrylic)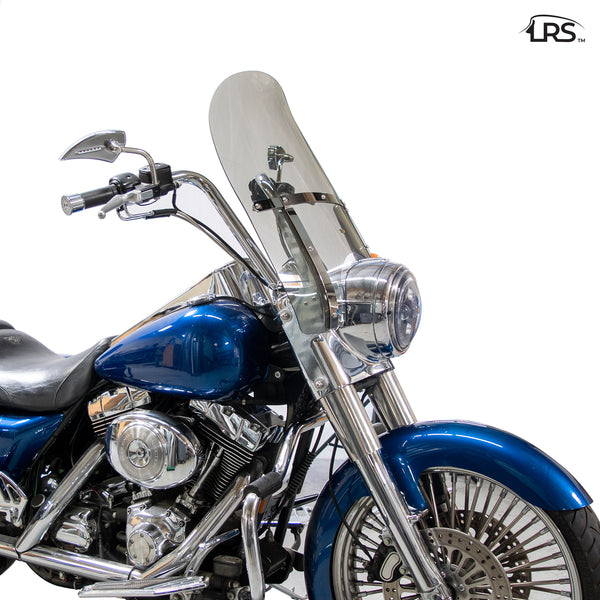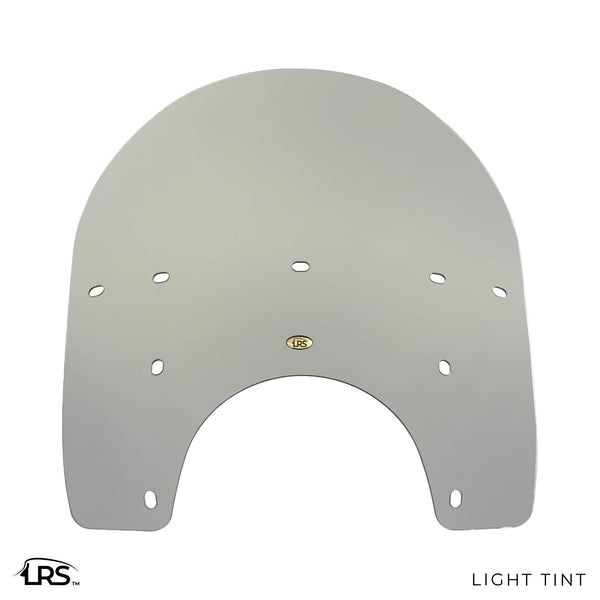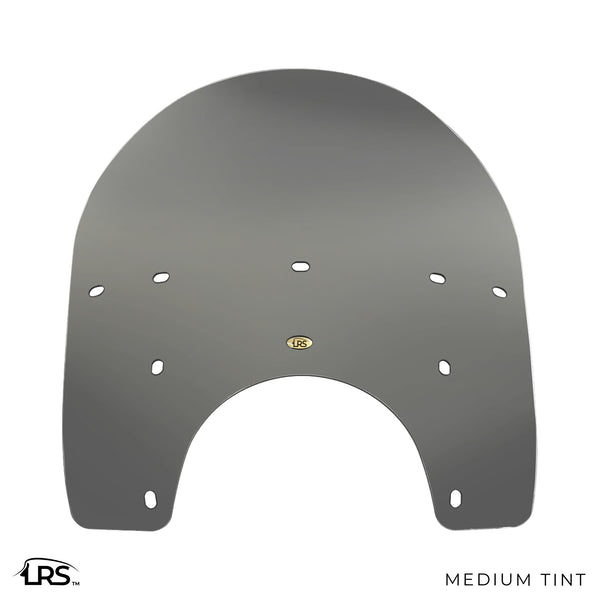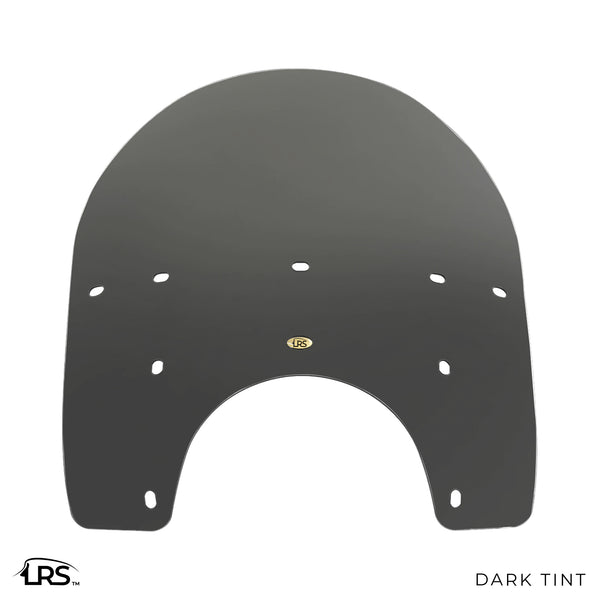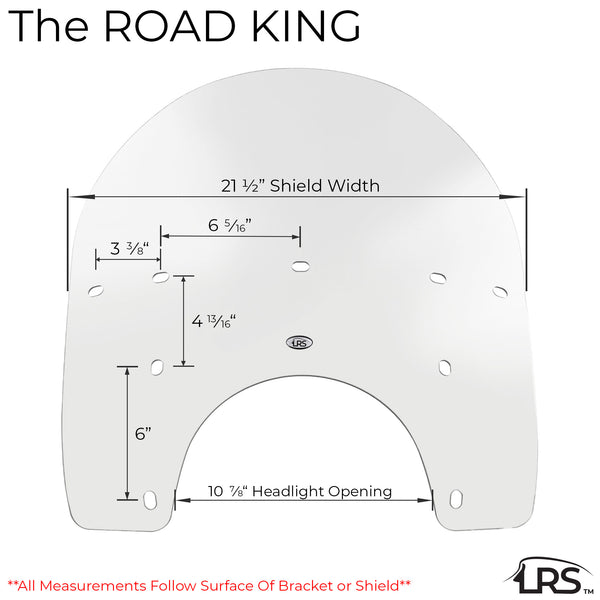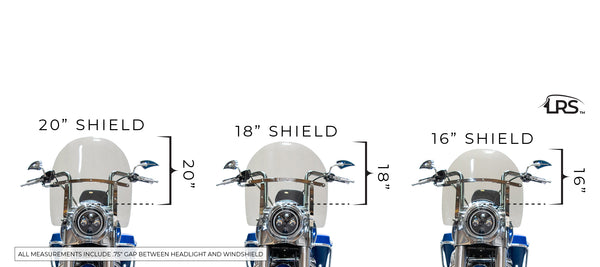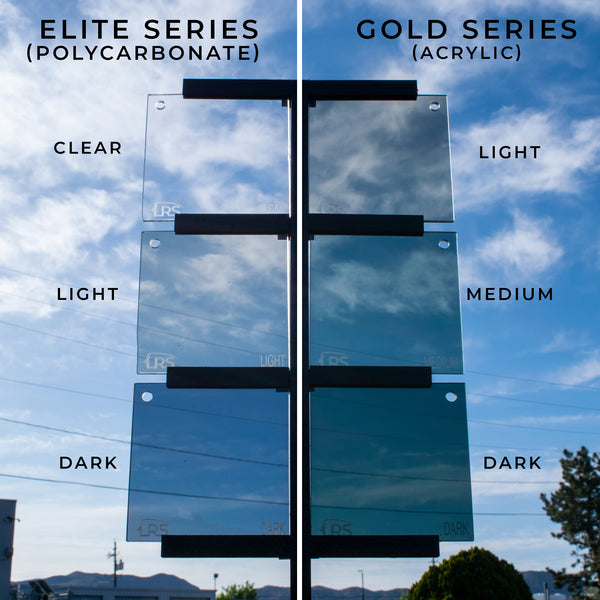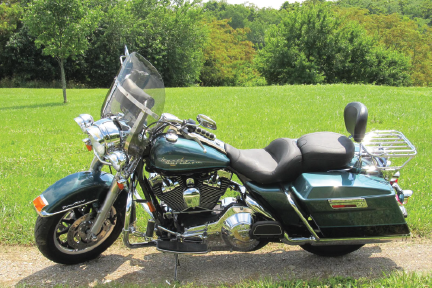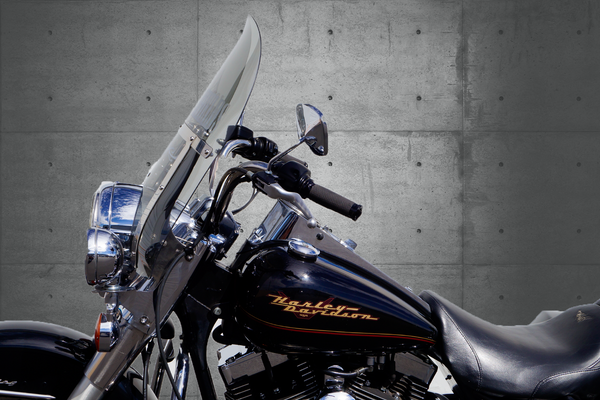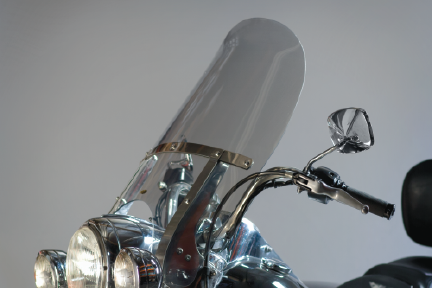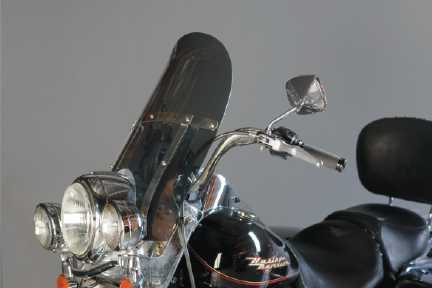 We designed the "Road King" Windshield to allow the rider to clearly see over the shield and onto the road in front of them. We know you buy the Road King for a reason, like being free and open to the elements, which is why we want to improve the quality of your ride with less wind buffeting and noise pollution by adding the LRS Recurve touch.
LRS Recurve Windshields are made from the highest optical grade acrylic and polycarbonate materials, allowing for a crystal clear look not only on the bike but for the rider's view as well. 
Specs:
Width: 21.5"

Thickness: (.135")

Material: Impact Modified Acrylic

Recurve: Yes

Tints: Light, Medium, Dark

Sizes: 16", 18", 20"

Fits: FLHR, FLHRCI, FLHRSI
Fitment:
The "Road King" Windshield is designed to fit all Harley Davidson Road King Models from 1994 to Present. 

Important: You will need the Quick-Detach/ Quick Release Bracket in order to install the windshield on your bike.
Please note: Due to shrinkage, windshields may be a 1/2" smaller than ordered size.
Remember: LRS Recurve Windshields are made to be looked over, not through. 
*All Windshields are designed and made by Long Ride Shields out of Sparks Nevada USA*
Great Shield
Does all a windshield needs to do at a great price!
Always love LRS
This is the 3rd shield I've purchased from LRS and I love them. Disregard previous commentary on delayed receipt. The fault was with Canada Post who waited a week to notify me they had received it from USPS.
V-star
I installed it on my Yamaha V-star. Some MacGyvering but it is Awesome 👍
Great Shield, Perfect Fit, Easy Install..
My friend and I both bought the medium tint, mine was 18", his was 20" for our Harley Road Kings. Shipping was fast, install was easy, and the fit is great.. I recommend to anyone looking for a nice windshield. They have the wind deterrent flip at the top front. I love my Long Ride Shield. Thanks for being a great provider....Ken in Wichita, Ks.