Stingray - Gold Series Acrylic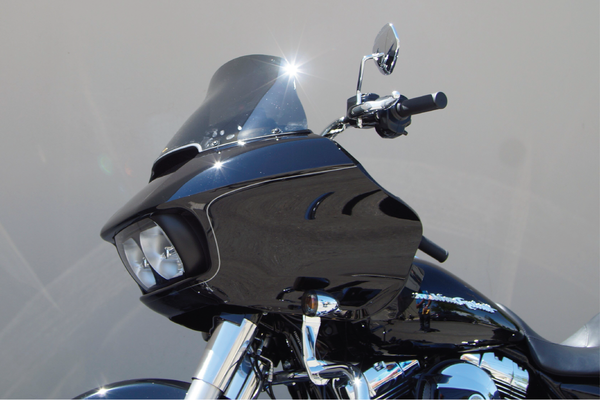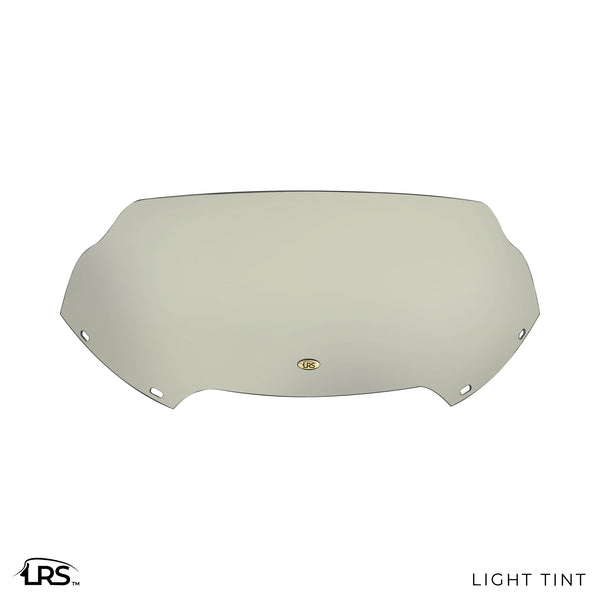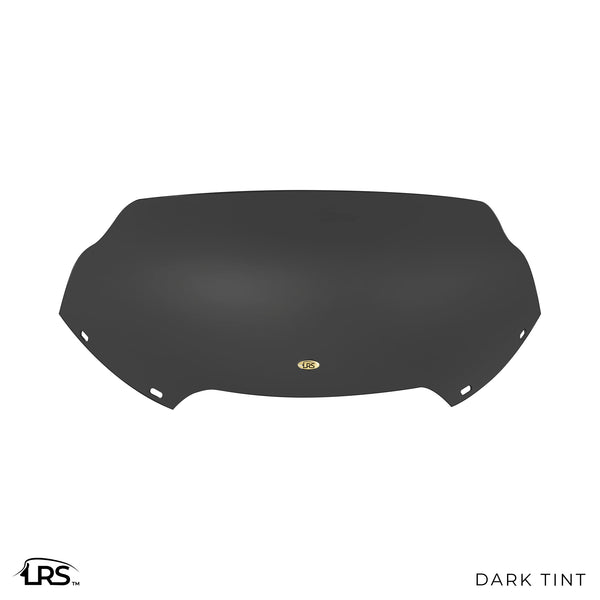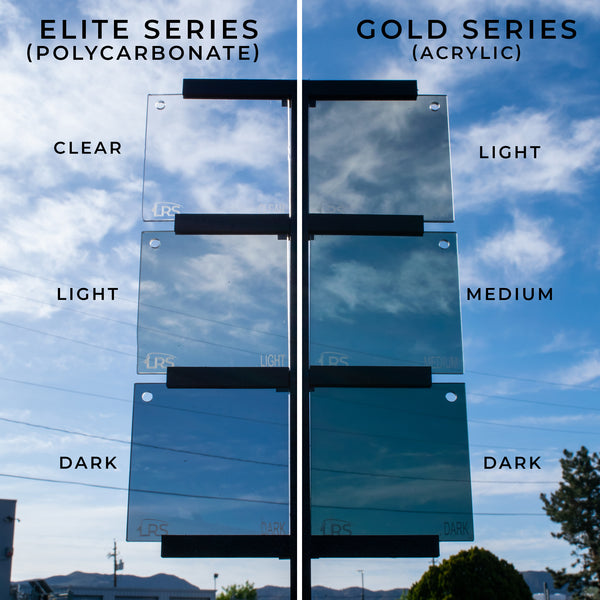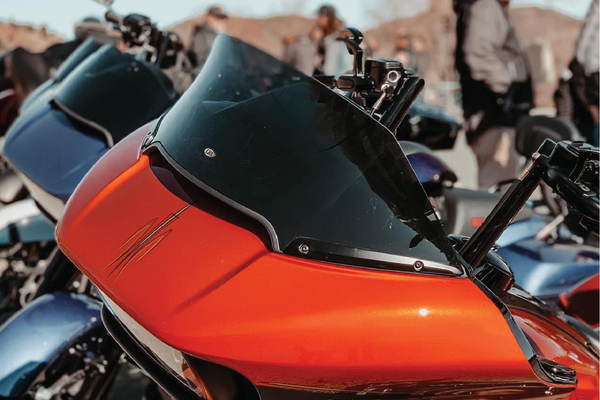 *This windshield fits a Harley-Davidson Road Glide 2015 or newer*
The LRS Recurve "Stingray" is the windshield you NEED for your Road Glide. It was custom-designed to fit all styles of aftermarket handlebars for your bike.
Important: If you are running any size of handlebars that are 12 inches+, this will be your choice of windshield for your Harley Davidson Road Glide.  
LRS Recurve Windshields are made from the highest optical grade acrylic and polycarbonate materials, allowing for a crystal clear look not only on the bike but for the rider's view as well. 
Specs:
Width: 32"

Thickness: (.135")

Material: Impact Modified Acrylic

Recurve: Yes

Tints: Light, Medium, Dark

Sizes: 8", 10", 12"

Fits: FLTR, FLTRSE, FLTRX, FLTRXS
Fitment:
***Not compatible with 2023+ CVO Models***
The LRS "Stingray" Windshield fits Harley Davidson Road Glides years: 2015-Newer. 
Remember: LRS Recurve Windshields are made to be looked over, not through. 
*All LRS Recurve Windshields are designed and made by Long Ride Shields out of Sparks Nevada USA*
Great windshield
I've tried numerous different windshields but LRS sting by far out does them all. High quality and quick delivery
I will keep buying LRD
Currently, I have a 10" Thresher on my 2019 Road Glide Ultra and love it. I had two on my previous Cross Country Tour and they were amazing. The first met its demise to a bird. The second lasted much longer.
Vibrations buffeting
I know what I'm doing when measuring windshields as this is my 3rd touring bike. Put this on my road glide limited and vibrated my brains out. Going back to KW
Great looking/performing windshield
I received the item in perfect condition. The fitment was spot on. The windshield looks great on the bike and a noticeable upgrade in wind protection/buffeting. My only regret is that I didn't order 2, while the sale was still going on. I ordered the 8" and would love to have the 10" as well for longer trips.
Perfect Fit
I love the fact that it has more top curl than my last windshield. It is smaller and I can see over it easier but it still does a great job of keeping the wind off my head.